Wonder where the best places to live in Greece are there
Sitting on the Mediterranean Sea, Greece offers one of the best climates in Europe. The country has endless sunshine and mild winters, as well as more than 6,000 islands and even more beaches to enjoy the weather.
PSSST. Your travel medical insurance can now cover COVID-19!
If you take SafetyWing Nomad Insurance, it is covered like any other disease. I have been using it since 2019 and I can assure you that it is a perfect solution for nomads like you and me.
The relaxed lifestyle combined with the climate make Greece ideal for those who want to do more than just work. You will never get bored with so many ancient ruins, archeological museums, water activities and entertainment places.
But in a country with so much to offer, where is the best place to stay? To help you plan your new life in this European country, we share seven of the best places to live in Greece for expats.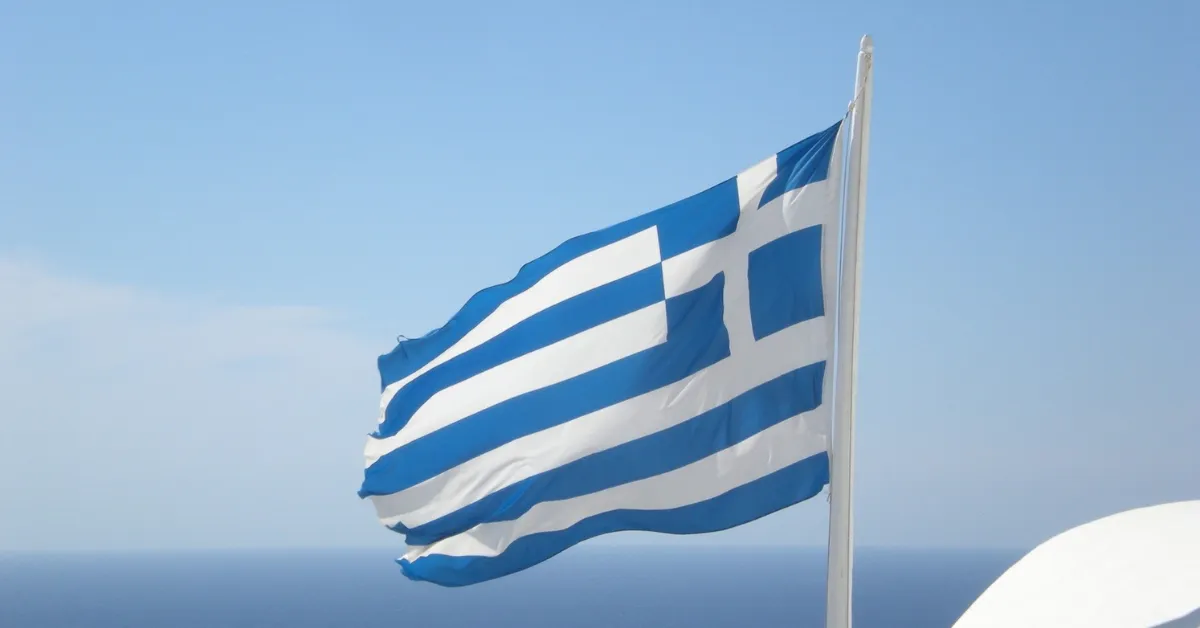 Corfu
Corfu, in northern Greece, is one of the most internationally known parts of Greece and a popular tourist destination. Therefore, it is not surprising that the largest expat community is here.
While a number of locals live in Corfu, you will find many expats from the UK, Germany and Russia.
Some expats come to work in busy resorts and bars during the summer season; others choose to work on this rich and remote island; others stay longer. So, whatever you are looking for, you will probably find it in Corfu.
Corfu has a reputation for being a party island, but it has a lot to offer. Corfu has clear blue waters surrounded by lush greenery and majestic mountain scenery inland.
There are also several beautiful castles and monasteries that create a sense of peace and tranquility in the middle of the party.
As a popular tourist destination, you will find all the amenities you need, including restaurants, cafes, bars and shops. Corfu also has its own international airport.
However, there are a number of disadvantages to living on this island. First, it doesn't have the local vibe that you find in other parts of the country.
Second, when prices go up in the summer, living here can be very expensive. That said, if you're staying for a long time, you should be able to find a good deal.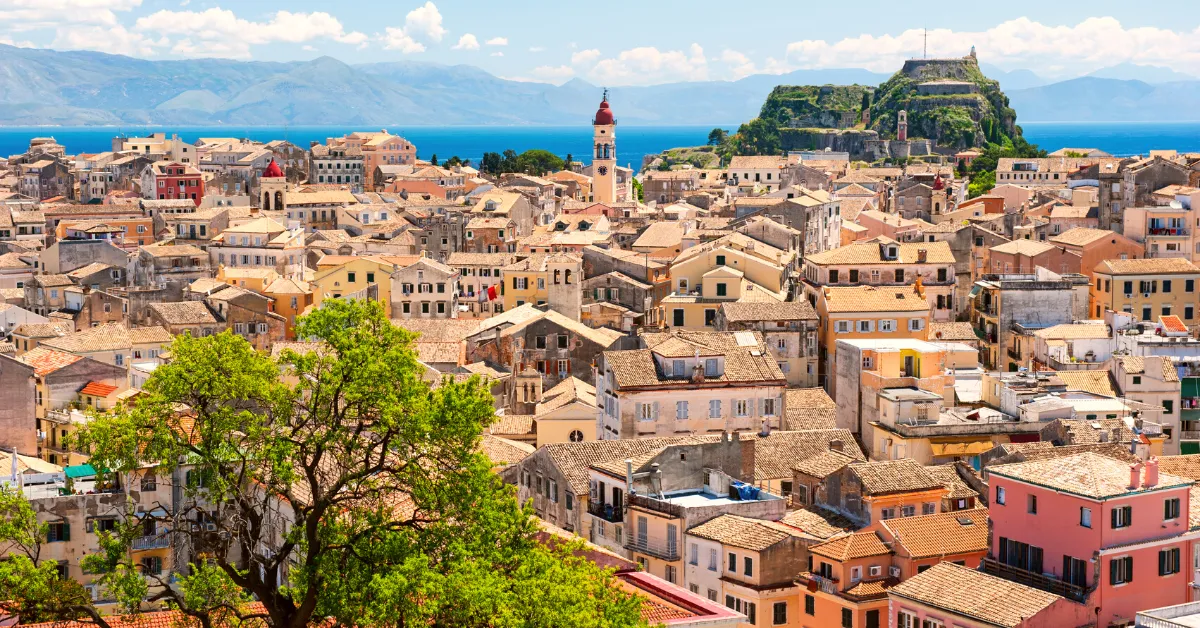 Santorini
Santorini is Greece's picture postcard, famous for its blue domes and whitewashed walls. It is one of the Cyclades islands in the Aegean Sea, located south of the mainland.
Although it can get crowded in the summer, the island has several traditional villages away from tourists, so you can feel the local life here.
However, even in the two main towns, Fira and Oia, there is more of a Greek "feel" than anywhere else in Corfu. Therefore, it is one of the best places to live in Greece for anyone looking for a balance between the quiet island life and the local culture.
Many expats come to Santorini to work in the tourism industry, although not as many in Corfu. It's also popular with wealthy digital nomads who want to live a temporary life of luxury in one of the beautiful villas with incredible ocean views.
There are many restaurants here, from cheap local taverns to fancy and expensive restaurants. The landscape is also contrasting, with turquoise seas and pristine beaches on one side, and rugged mountains (formed by a volcanic eruption in the 16th century BC) on the other.
The biggest disadvantage of Santorini is the high cost of living compared to other parts of the country. Prices rise quickly in the summer and then drop in the winter, so if you're moving here long-term, look for a one-year contract for the best prices.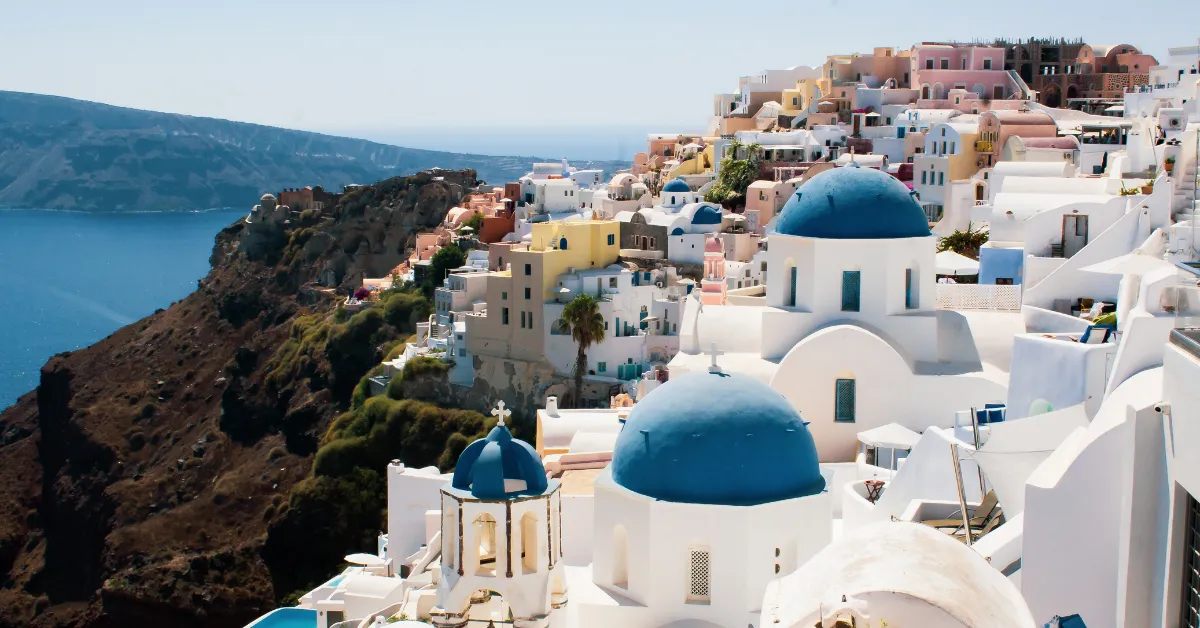 Athena
Athens is the capital of Greece and the most populous country with more than 10 million inhabitants. While famous for historical monuments from the 5th century BC, such as the Acropolis, the city also has a modern side.
There are many amenities, a night view and an efficient and extensive subway system. Moreover, each of the 58 municipalities has a unique character and atmosphere.
You'll find more diverse job opportunities in Athens than anywhere else in the country, making it one of the best cities to live in Greece for expats. In particular, there is a significant financial district, so banking and finance jobs are plentiful.
Athens is also a great choice for families as you will find the best international multilingual schools here. However, accommodation can be expensive; a one-bedroom apartment averages €500, while a 3-bedroom apartment can easily double that.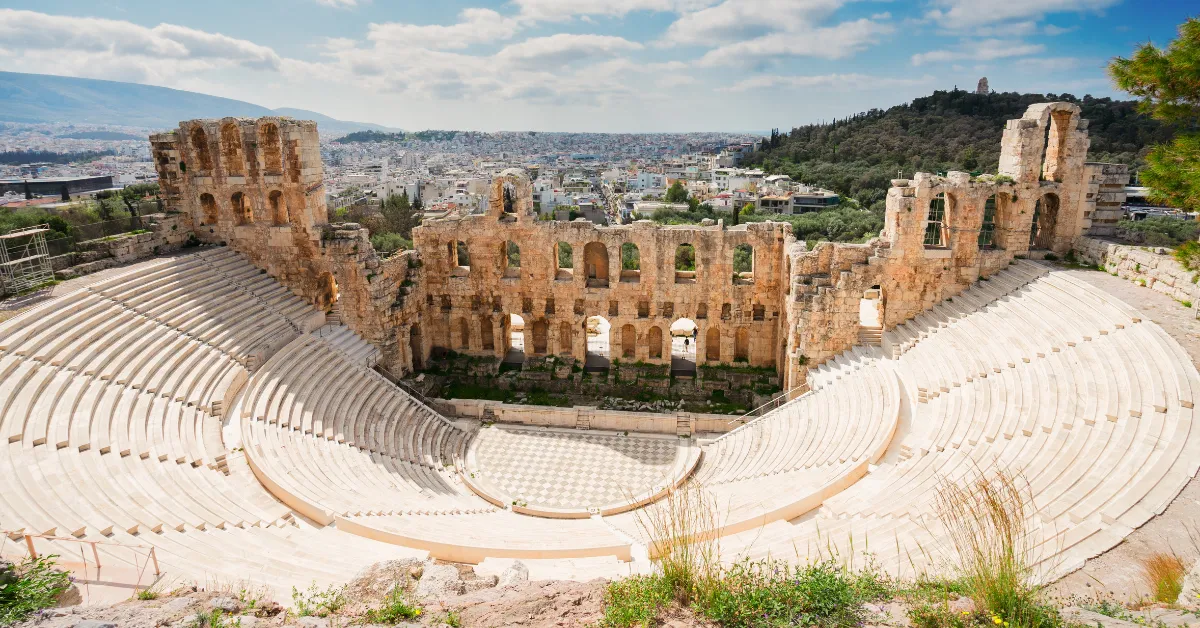 Thessaloniki
Thessaloniki is a popular alternative to Athens for those looking to base themselves on the mainland. Thessaloniki is a port city in northern Greece, close to the borders of Bulgaria and North Macedonia.
Like many of the best Greek cities, Thessaloniki has an unusual balance between old and new. The city has many ancient monuments such as the Ancient Forum and the 4th century Rotunda.
In addition, there is a new cosmopolitan beach full of restaurants and cocktail bars.
Despite being a city, the atmosphere is much quieter and less touristy than Athens. The cost of living is also lower, as you can find a one bedroom apartment in the city for 400 euros or less.
The downside of Thessaloniki is that the winters are colder than in the south. However, the warm Greek islands are easy to get to, so if year-round pleasant weather isn't your primary concern, Thessaloniki is a great choice.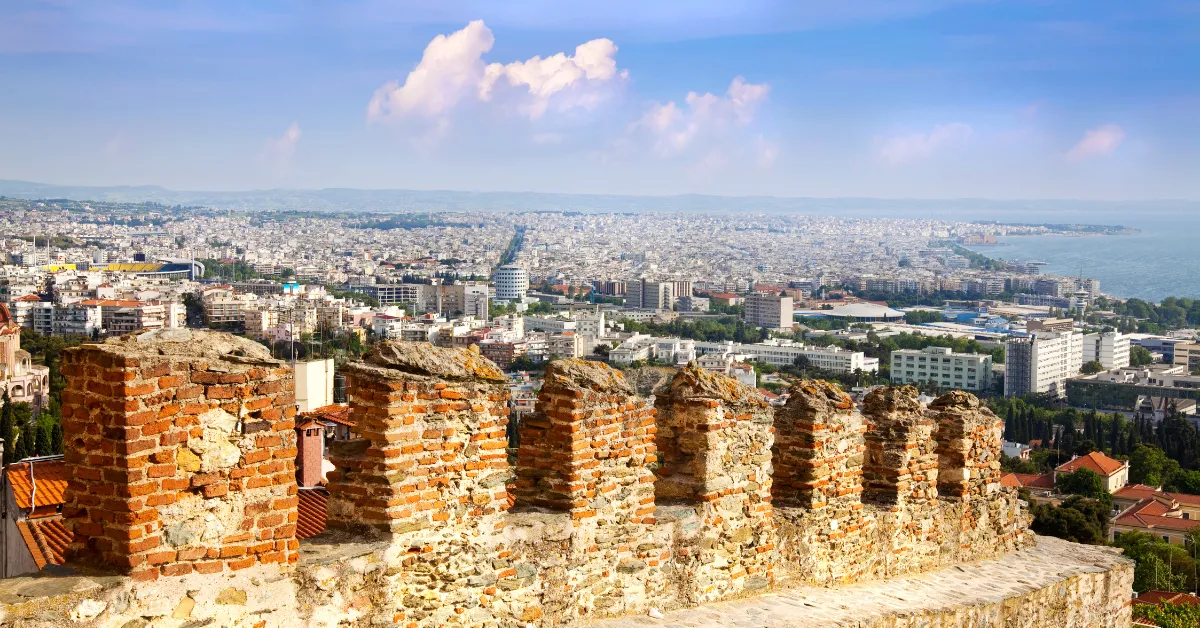 Rhodes
Rhodes, in the southeast, is one of the most popular places to live in Greece for expats for its perfect balance between history/culture and modern life. Here you can find everything from medieval architecture and cobbled streets to white sand beaches and bustling bars to beautiful wineries.
Rhodes is the largest of the Dodecanese islands of Greece and is often favored by expats from other Greek islands because it has a longer summer. Moreover, since the island is not very small, there are enough opportunities for foreigners to work not only in the tourism industry.
Another advantage of living in Rhodes is affordable housing. A one-room apartment costs on average from 300 to 400 euros, and a 3-room apartment from 500 to 700 euros.
Patras
Patras is the most popular place to live in the west of the country. As a busy port city, Patras is very industrial, but there is a vibrant nightlife and restaurant scene.
Also, as a university city, there is a very youthful atmosphere, making it a great option for young remote workers and digital nomads.
In addition to modern amenities, the cobbled streets and beautiful boulevards of the old town keep the city's rich heritage under control. Moreover, the coastal location offers a beautiful view of the sea despite the lack of proper beaches.
However, there are not as many job opportunities here as in Athens and Thessaloniki (so it's better for remote workers). It is also not the best option for expats with children, as there are no international or English language schools.
However, of all the best cities in Greece, it is one of the most affordable. The monthly rent for a one bedroom apartment is around 250 euros and a 3 bedroom apartment is less than 500 euros.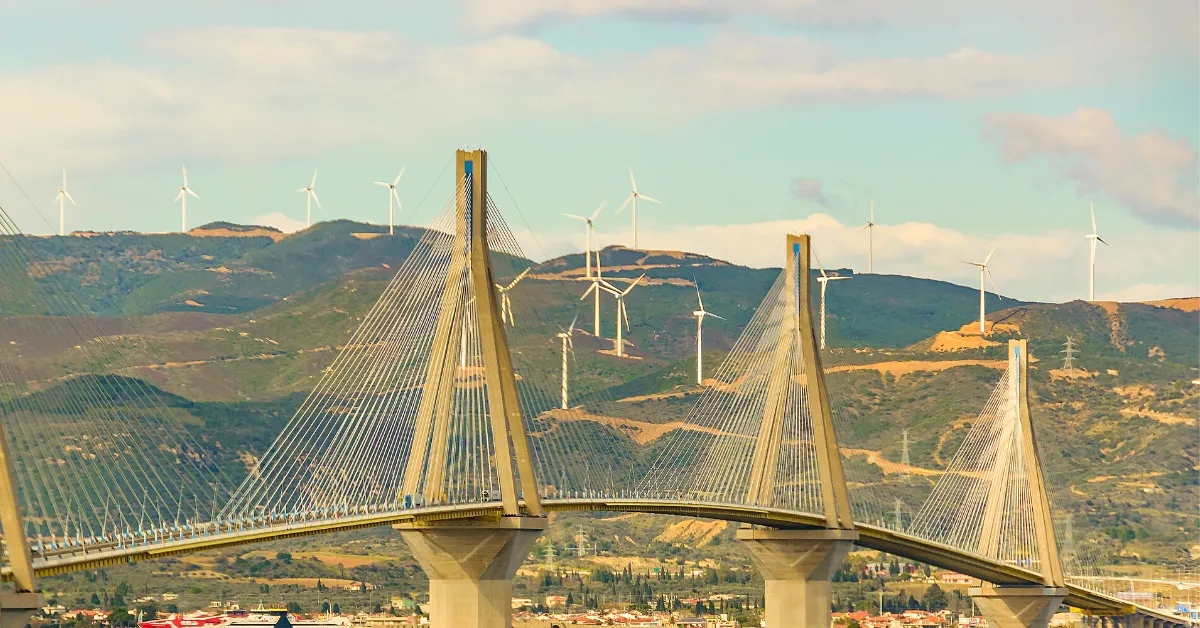 Mykonos
Like Corfu, Mykonos has a reputation as a party island and is an expensive place to be in the summer. However, it deserves a spot on this list because it's a fantastic choice for party-loving digital nomads looking to find a better work/life balance.
Living in Mykonos allows you to enjoy lazy days or adrenaline-filled water sports on one of the 25 beautiful beaches. Then, you can spend the night listening to world-class DJs at trendy beach clubs.
When you want to slow down, head inland to local villages full of traditional taverns and ancient architecture.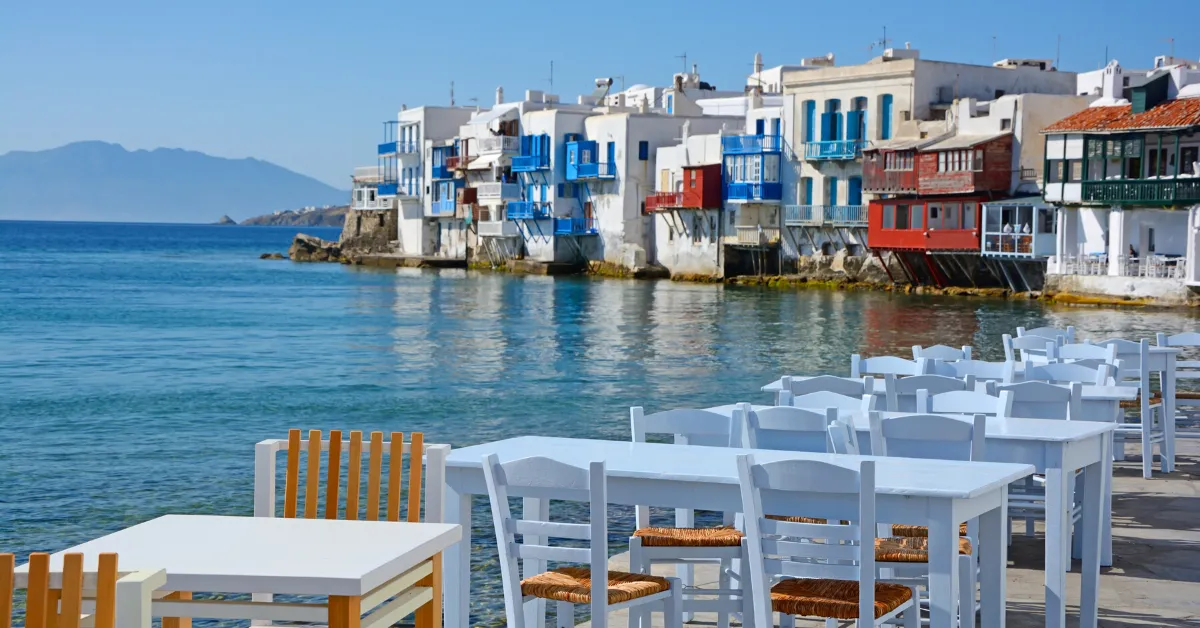 Final thoughts on the best places to live in Greece
Whether you prefer a historic city, a quiet island, or a bustling city, you'll have tons of fun living and working in Greece. And with a lower cost of living and better weather than many other European countries, moving to Greece is the perfect choice!
Not sure if Greece is the right place for you? Read one of the following instructions: