Mexico is one of the most amazing countries you can visit for a unique cultural experience, and Cancun is one of the most popular tourist destinations there. The paradise-like coastal city is world-renowned for its beautiful beaches, top-notch resorts and buzzing nightlife – making it perfect for a relaxing holiday. However, in addition to high definition Iberostar Cancun All Inclusive Hotels as a holiday destination has much more to offer. If you want to really immerse yourself in Mexican culture during your beach vacation, here are some things to do in and around Cancun.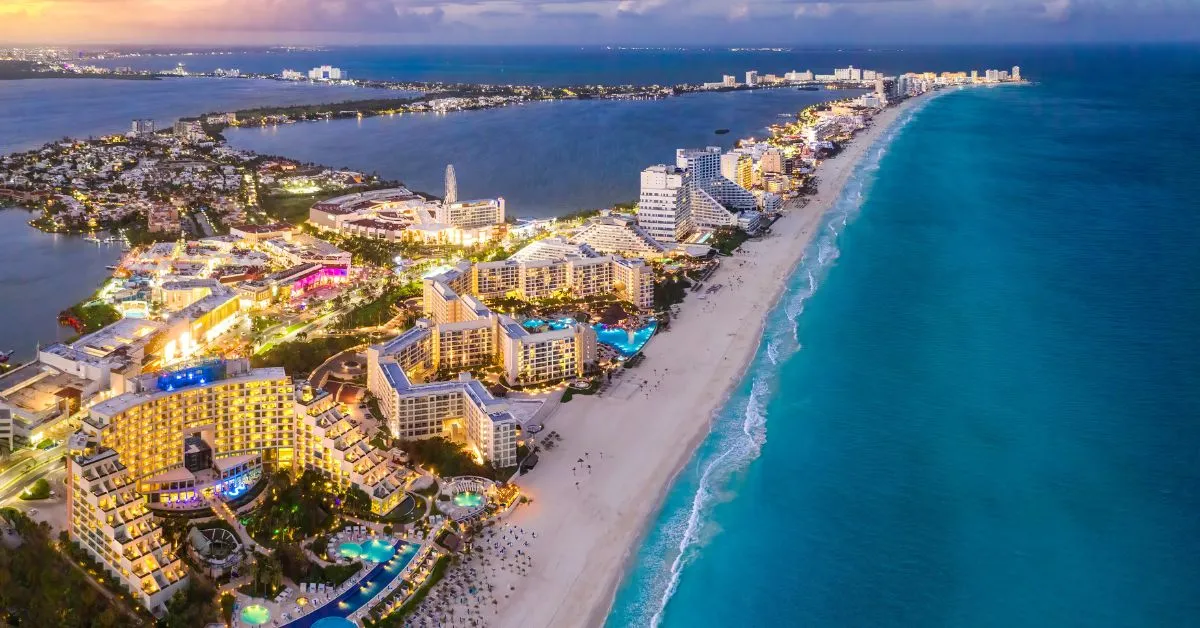 Ruins of Tulum
PSSST. Your travel medical insurance can now cover COVID-19!
If you take SafetyWing Nomad Insurance, it is covered like any other disease. I have been using it since 2019 and I can assure you that it is the best solution for nomads like you and me.
128 kilometers (just over an hour's drive) south of Cancun are the magical ruins of Tulum, which many visitors agree are a must-see. The ancient Mayan ruins are located in an incredibly scenic area surrounded by lush forests, beaches and blue waters. You will have the opportunity to see ancient pyramids and other historical wonders.
Chichen Itza
If you haven't had enough of ancient ruins yet, Chichen Itza is another must-see while on vacation in Cancun. The pre-Columbian city was built for the Maya people and is known as one of the largest cities that existed during the Terminal Classic. Due to its historical significance, Chichen Itza is currently classified as a UNESCO World Heritage Site and is home to the magnificent pyramid of Kukulkan.
Rio Secreto Reserve
The Rio Secreto in Playa del Carmen is one of the most amazing nature reserves in the world. In addition to seeing the unique stalagmites and stalactites that have formed over the centuries, you can also participate in many fun activities. Spend the day exploring the caves, swimming around the tranquil underground river deep beneath the earth.
Hoximilco Cancun
Xoximilco is Cancun's version of Mexico City's world-famous floating flower gardens and canals, found in the neighborhood of Xoximilco. The area is not only very beautiful and picture perfect, but also comes alive during the evenings. You can take one of the floating boats there to cruise the canals and enjoy the beautiful flower gardens up close. To make it even better, the area always has live music, delicious Mexican street food, and great parties.
La Isla Shopping Village
Located on Nichupte Lagoon, the shopping village of La Isla is one of Cancun's favorite tourist spots. Get ready to spend the day wandering around the charming village full of canals, as well as quaint boutique shops and luxury designer stores. Enjoy a mouth-watering meal and cocktail at one of the luxurious beach or patio restaurants. La Isla is a great place to buy souvenirs for your friends and family at home, as well as a fun day out.
Cancun Underwater Art Museum
The Museum of Underwater Art (Museo Subacuático de Arte) is one of the unique experiences you can give yourself while on vacation in Cancun. The main goal of this project is to promote Cancun's rich history and showcase its exotic nature, as well as the work of talented local artists. The museum has a huge collection of more than 500 sculptures, all of which are submerged, so visitors have to dive down to 6 meters to appreciate their beauty.
Adventure parks
If you want a full and active day of exploration, Cancun will not disappoint. There are a number of adventure parks that you can visit, the most popular being Xplor Park and Xcaret Park. These parks create a fun experience that's perfect for families, friends, couples, and even solo travelers to spend the day exploring Mexico's treasures. During your trip, you will explore a number of different attractions, such as the Yucatan jungle, local caves, underwater rivers, as well as a zipline ride.
Xel-Ha
For a more relaxed and fun day out, Xel-Ha is the perfect place to visit with the family. Xel-Ha is a Mayan word meaning "birthplace of water" and the location is a perfect representation of that. It is full of lagoons, cenotes, river and other attractions surrounded by nothing but forest and ocean. The park is a true paradise for nature lovers, who also have the opportunity to swim and snorkel with dolphins and Mexico's most vibrant flora and fauna.
The party zone of Cancun
Even if you're not a big fan of clubbing, Cancun's Party Zone is a must-see for at least a drink or two. This area is absolutely full of huge and noisy nightclubs, cocktail bars, dance floors and other party places.
Some of these clubs are also unique in the type of shows they offer – for example, CoCo Bongo hosts acrobatic shows, musical mimes and other unusual shows. The party zone's electric atmosphere is like nothing you've experienced before, so get ready to throw the most memorable parties of your life.