Wondering what to do during it 2 days in Cologne?
Cologne is the perfect place for a city break with beautiful gardens, beautiful architecture and one of the world's most famous cathedrals. It is also very compact, so you can easily walk without using public transport.
PSSST. Your travel medical insurance can now cover COVID-19!
If you take SafetyWing Nomad Insurance, it is covered like any other disease. I have been using it since 2019 and I can assure you that it is the best solution for nomads like you and me.
But unlike other famous German cities such as Berlin and Munich, Cologne (Köln in German) is still relatively undeveloped in terms of tourism. This gives the city a more authentic feel and allows you to enjoy its sights at a more leisurely pace.
2 days in Cologne is the perfect time to spend in the city and get to know its history and people. In this guide, we've put together a handy itinerary with suggestions for what to do and see each morning and afternoon of your stay.
We've also recommended some great places to eat and our favorite places to stay, with ideas for every budget.
Tip: A great way to save money on your weekend in Cologne is to invest in KölnCard.
Available in both 24 and 48-hour versions, it allows you to travel for free on public transport when needed, up to 50% off attractions and guided tours, and discounts in shops and restaurants. You will see that it pays for itself very quickly!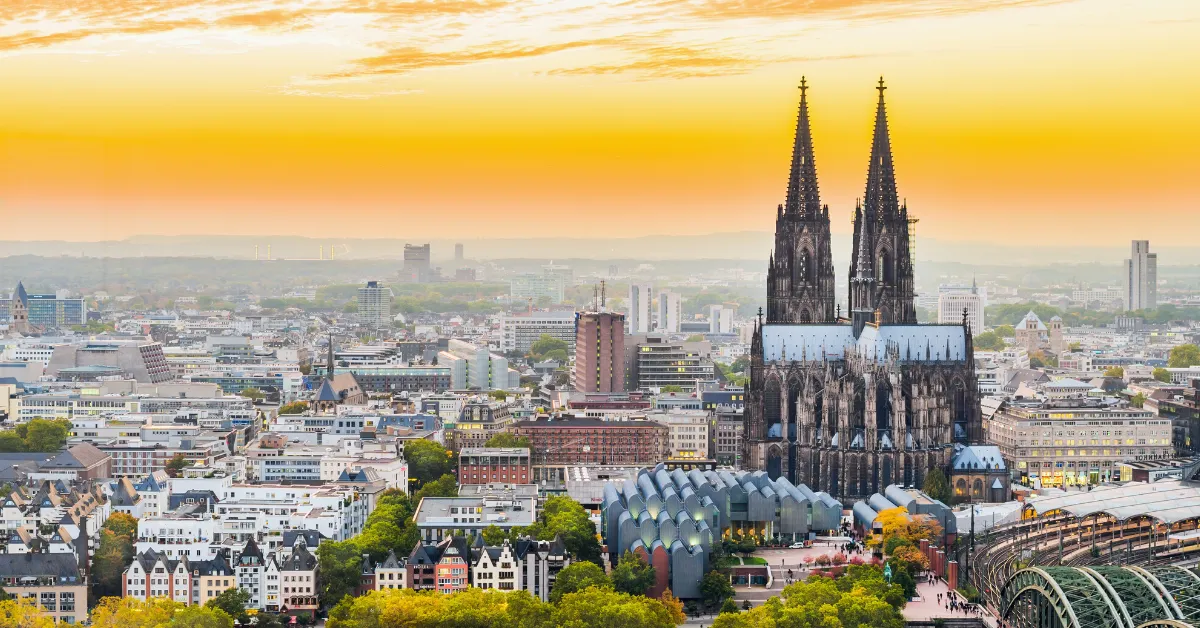 Day 1
On your first day in Cologne, you will visit its magnificent cathedral and Germany's most important memorial to the victims of the Nazis.
Then you'll spend time browsing the exhibits at the Romano-Germanic Museum before heading to the city's second most popular attraction, the Hohenzollern Bridge.
After lunch, you have the chance to indulge your sweet tooth and enjoy some retail therapy!
In the morning
Start your day with breakfast at the stylish Funkhaus cafe-bar-restaurant on the west side of town. The lively area outside will give you a hint of how good the food is – so be patient, it's worth the wait.
Once pleasantly full, it's time to head to Cologne's gem – the Kölner Dom (cathedral), just a 2-minute walk away. This UNESCO World Heritage Site overlooks the Old City, whose grandeur almost defies description.
A magnificent example of European Gothic architecture, it is as impressive inside as it looks from the outside. High vaulted ceilings and beautiful stained glass windows will take your breath away!
The cathedral is free to visit, but opening times vary, so check in advance. And be prepared for crowds – this is the most visited church in all of Germany!
From there, head to the sober but educational NS-Dokumentationszentrum der Stadt Köln. Once the headquarters of the Gestapo, it now houses exhibitions related to the 3rd Reich.
Here you can learn about the social, political and community life of Cologne during the Nazi era and see the writings and drawings made by the prisoners on the cell walls.
A 10-minute walk from there through the Burgmauer will take you to the fascinating Romano-Germanic Museum at Roncalliplatz. One of Germany's most important archaeological museums, it contains a collection of artifacts recovered from the Roman city of Claudia Ara Agrippinensium.
Just before lunch, head to the Hohenzollern Bridge, commonly known as the Love Locks.
This historic bridge, originally built in 1907, later demolished and completely rebuilt, is decorated with locks that were placed there by visiting enthusiasts. So much so that they actually weigh more than two tons!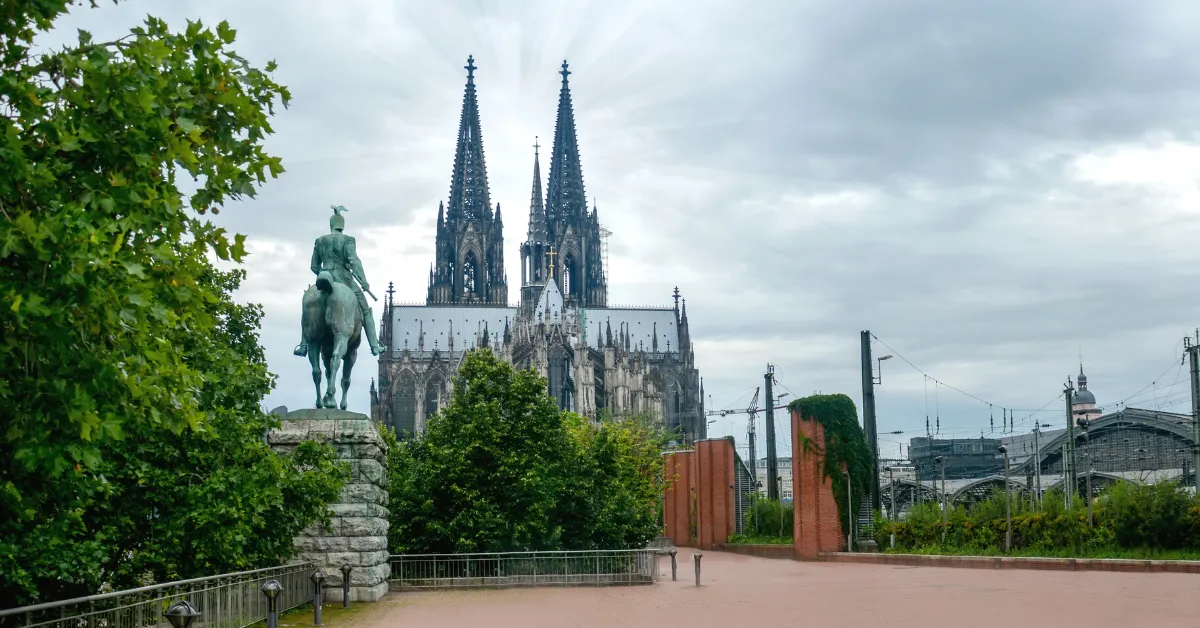 Afternoon
Hope you didn't indulge too much during lunch because your next stop is Cologne's famous Chocolate Museum (Schokoladenmuseum Köln in German).
Opened at the end of 1993, the museum has been working with the Swiss chocolate manufacturer Lindt & Sprüngli since 2006, teaching you everything you want to know about chocolate production from ancient times to the present day.
There's something for everyone to enjoy, with family-friendly exhibits, a tropical rainforest greenhouse, and Willy Wonka's candy shop on the 3rd floor.
Be sure to visit the cafe that overlooks the Rhine and serves all kinds of chocolate desserts. And you can't miss the museum's amazing chocolate fountain – it's 3 meters high!
Opening hours and ticket prices vary depending on the time of your visit.
Sweet tooth satisfied, it's time to hit the shops. The best place to do this is The Schildergasse, which is a 15-minute walk away.
You'll find every type of store here, with something for every budget, from high street giants to high-end designer stores. Kids will be happy too – Schildergasse has a huge LEGO store!
Just one thing to note – all shops on this popular route are closed on Sundays.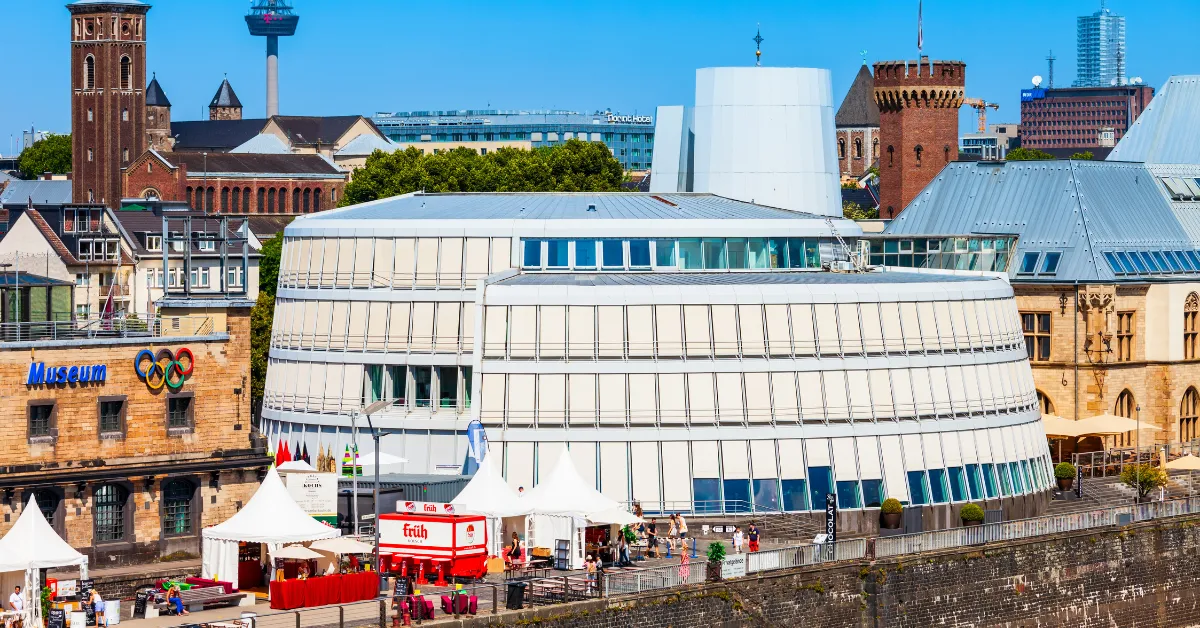 evening
After dinner, it's time to enjoy some local beer! Kölsch is the most popular and you'll find it everywhere, although every brauhaus makes their own version and you may need to sample a few to find your favorite!
If the supply of Kölsch seems endless, that's because there are certain rules that govern how it's served.
It comes in 0.2L glasses that refill automatically and each refill is marked on your coaster. Once you have enough, you will need to place that beach on top of your glass.
For a wider selection of beers, head to Craftbeer Corner Coeln. The city's first proper pub, it has an ever-changing menu of over 15 craft beers from Germany and around the world.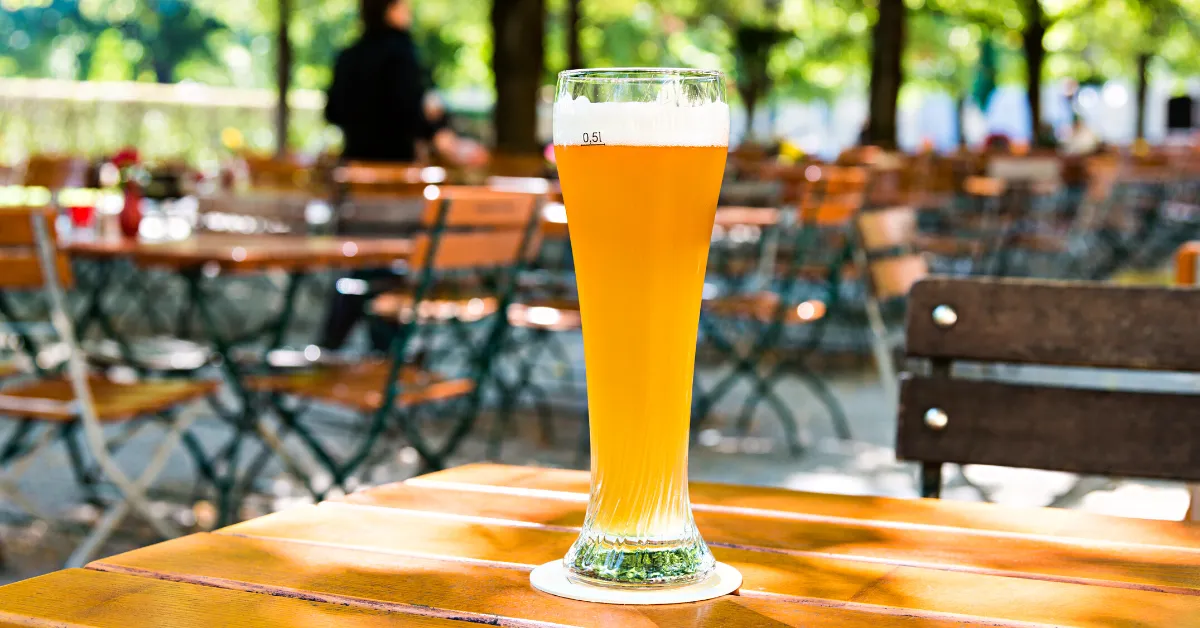 Day 2
The second of your two days in Cologne will be spent exploring more of the Old Town and its museums, as well as discovering some of the city's natural beauty.
In the morning
Take time this morning to explore the historic architecture of Cologne's Old Town. It is located along the Rhine River and consists of narrow cobbled streets lined with traditional houses.
Look out for the many monuments and fountains, including the charming Pixie Fountain opposite the Brauhaus Freu brewery and the bronze statues of Tunnes and Schal opposite the Romanesque church of Gros Saint Martin.
Rub the nose of Tunnes for a moment – it's said to bring good luck!
There are also ruins to visit, including the old St. Alban's Monument, which was heavily damaged during World War II, and the Stapelhaus Archeological and Historic Area.
Stroll through the Old Market (Alter Markt), one of the city's top attractions. If you're lucky enough to visit at the end of the year, this is where you'll find Cologne's famous Christmas market.
If not, there are other markets that are held here every day which are still amazing to visit.
For peace after the hustle and bustle of the markets, head to the Rheingarten (Reingarten), Cologne's oldest park. Filled with many types of plants and flowers, it is a beautiful place to relax for an hour.
Look out for the ducks – they are very friendly and often come to say hello!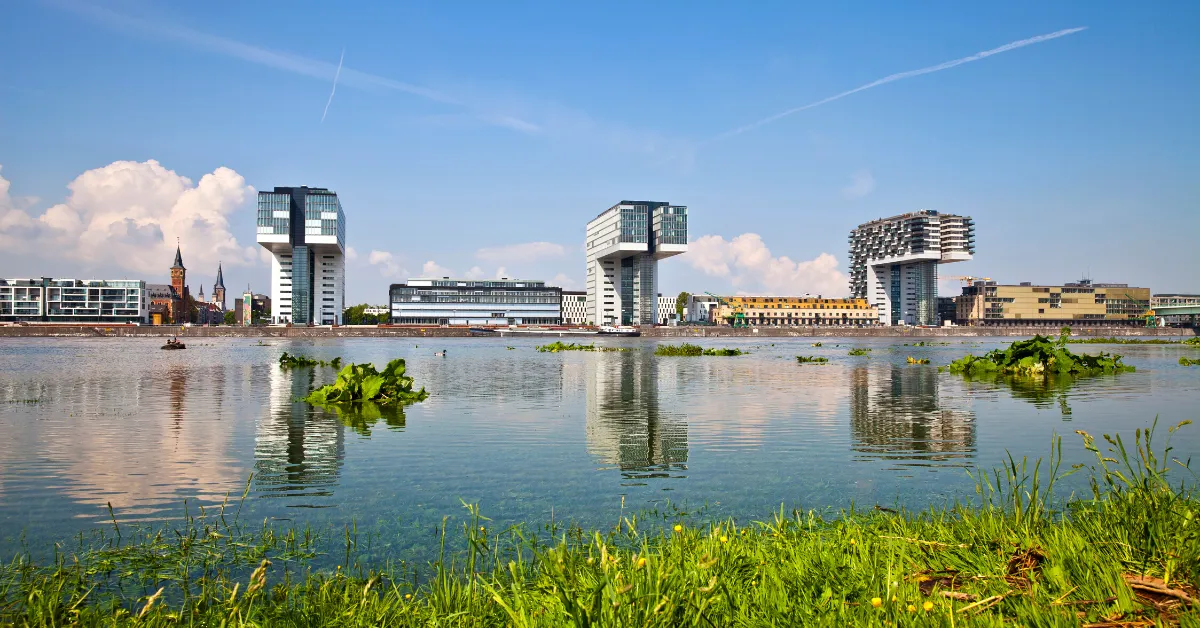 Afternoon
After stopping for lunch at the beautiful Fischmarkt with its pastry shops, it's time to visit one (or both) of Cologne's top art museums.
The Waldorf-Richards Museum of Art is the best choice if Impressionist art is your thing. It includes works ranging from the medieval period to the early twentieth century with pieces by Monet, Van Gogh, Rubens and Manet.
There are several floors to explore and plenty of explanatory texts in both English and German.
Just a short walk from there is the Ludwig Museum. It contains one of the largest Picasso collections in Europe, along with collections of Expressionist, Abstract, Surrealist and Pop art.
Here you can see works by the likes of Roy Lichtenstein and Andy Warhol.
After an afternoon of culture, why not get back to nature with a visit to Stadtwald Park? It's a million miles from the city, but can be reached by tram in about half an hour.
An offshoot of the Stadtwald forest, this peaceful oasis has an animal park with wild deer, geese and goats, as well as children's activities and a petting zoo.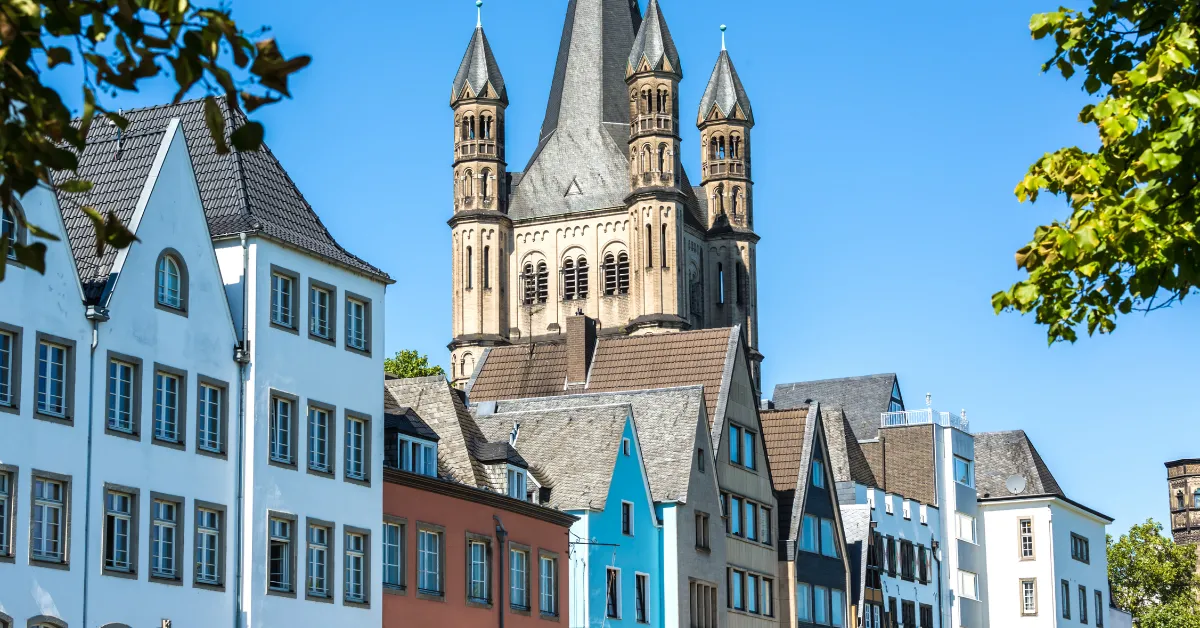 evening
After seeing the best of Cologne in 2 days, the best way to end your visit is with schnitzel!
This delicious thin slice of meat covered in crispy, toasted breadcrumbs was experimented with at Bei Oma Kleinmann, a Cologne institution specializing in the dish!
Here you can get every kind of schnitzel, including vegetarian and vegan options – all accompanied by tasty fries and a nice cold Kölsch.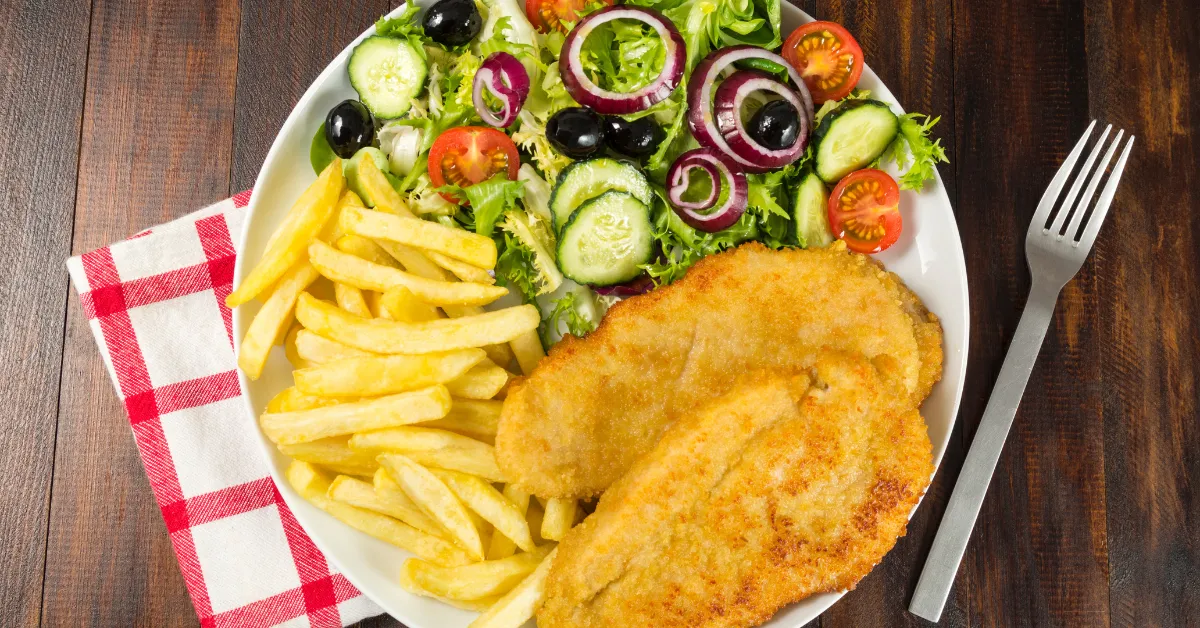 ---
---
Is 2 days in Cologne enough?
A weekend in Cologne is the perfect time to experience everything the city has to offer!
It is possible to see most of Cologne's attractions in one day, although this means going at a very fast pace.
Spending that extra day allows you to slow down, relax with time and really soak up the atmosphere of the city!
Where to stay in Cologne
Housing costs in Cologne do not depend too much on location, although staying near the Old Town is generally a bit more expensive.
If you are happy to spend a little more, it makes a good base for this route.
Here are some of our favorite places to stay both in the Old Town and beyond.
Best budget accommodation
In Wohngemeinschaft Hotel located in the Belgian quarter, about a 30-minute walk from the old town or 15 minutes by public transport.
Its selection of bedrooms and rooms are individually decorated with unique themes, featuring parquet floors and beautiful views of the city.
The ground floor cafe turns into a bar in the evening with live DJs. Table tennis is available and there is a common room decorated in a classic 1950s style.
Best mid-range accommodation
In Hotel Steigenberger Köln located on Rudolfplatz square, next to the Rudolfplatz underground station, surrounded by bars and restaurants. Cologne Cathedral is 10 minutes away by underground, so it provides a perfect base for exploring the city.
The hotel has a range of rooms and suites, a restaurant serving a buffet breakfast and a bar serving drinks and snacks. Beautifully decorated and many rooms have a great view of Cologne.
The best luxury accommodation
For the ultimate treat, spend your two days in Cologne at it Hyatt Regencydirectly across the river from Cologne Cathedral.
This luxury hotel features classic-style rooms with elegant marble bathrooms.
Exceptional views and all the main attractions are within easy reach, making it one of the most desirable places to stay in the city.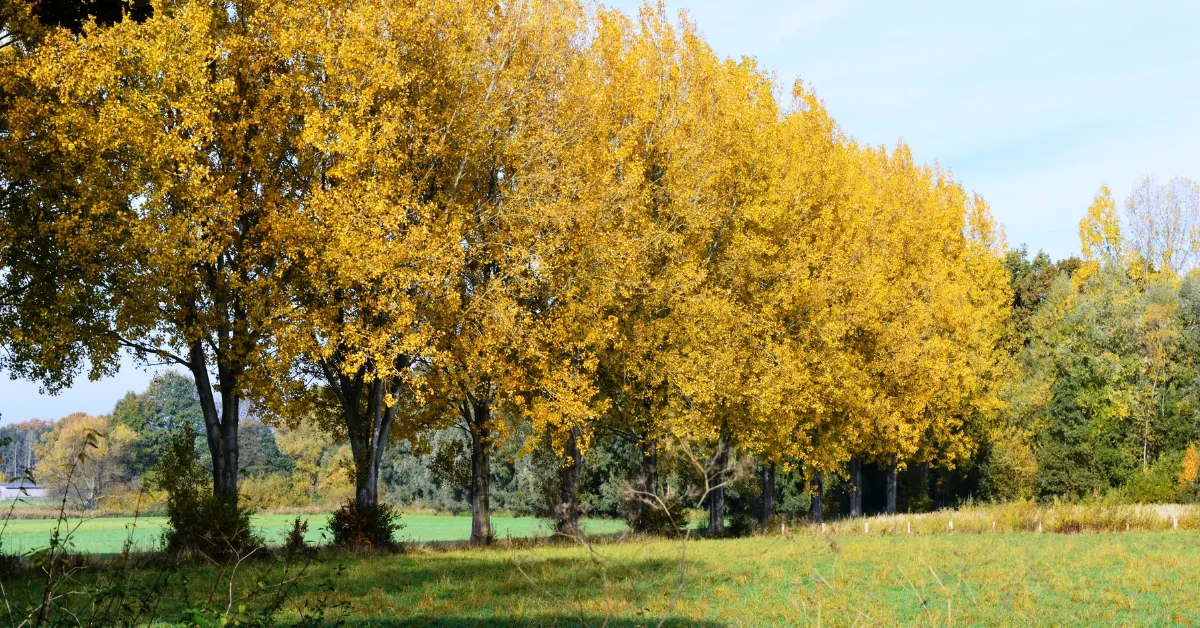 Final thoughts on this itinerary for two days in Cologne
If you're wondering what to do in Cologne in 2 days, we hope this itinerary has helped you plan your trip.
Including good food, culture, architecture and some of the natural scenery of the area will give you a real taste of life in the city and a better understanding of its history.
Traveling to Germany soon? Read one of the following instructions: