If you are wondering how to spend 2 days in Dresden keep reading for the perfect itinerary!
Located on both sides of the Elbe River, the city of Dresden is both unique and fascinating.
Ready to travel again? Don't travel without travel insurance.
I recommend SafetyWing Nomad Insurance. I have been using it since 2019 and I can assure you that it is the best solution for nomads like you and me.
Once the seat of the Saxon rulers, it has stunning architecture and museums full of art, antiques and royal clothing. But everything is not as it seems at first glance.
It is a city that has risen from the ashes, with much of its original architecture destroyed by bombing in World War II.
The period of communist rule was followed, which is reflected in some of the most magnificent Soviet buildings in Dresden. During this time nothing was done to restore it to its former glory.
But this changed with the reunification of Germany in 1990, when the reconstruction of the old medieval city began. And the results are so amazing that the historic heart of Dresden now offers its visitors everything from palaces and gardens to completely restored churches.
2 days in Dresden is just the right amount of time to see the best that this fascinating city has to offer. It's easy to wander between the various attractions, especially if you follow this itinerary and spend one day in the Old Town and the next in the New.
Bus and tram services are efficient if you can't walk, and ferries cross the Elba to help you see things from a different perspective.
Read on to find the best way to spend your weekend in Dresden with our recommendations on what to do each morning and afternoon of your stay. We'll also share some of our favorite places to eat and the best accommodation options to fit every budget.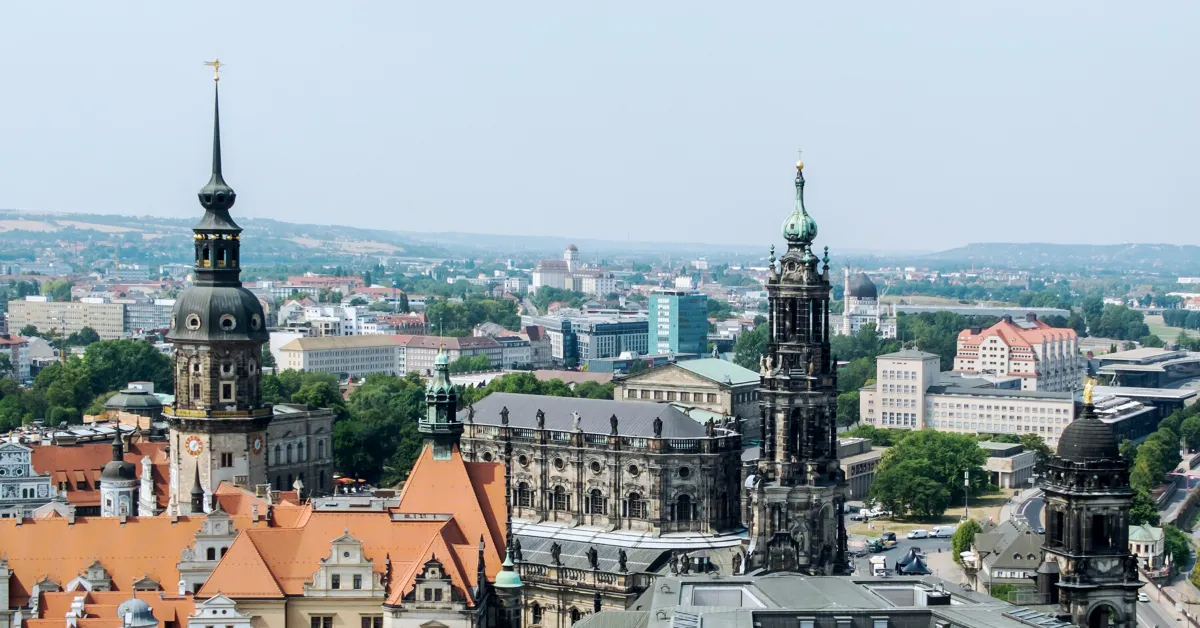 Day 1
Your first two days in Dresden will be spent entirely in the old town on the south side of the river.
When you see some of the intricate details of the restored buildings here, it will be hard to believe that they are younger than the buildings in the New City!
In the morning
To start your day, head to Neumarkt, Dresden's beautiful main square. Here you'll find one of the city's main attractions, the Frauenkirche, often considered one of Germany's most iconic restoration projects.
The original building was completed in 1793 and its ruins were preserved after the destruction of World War II. The building you see now was finally opened in 2005, containing about 4,000 of its original stones.
It is stunningly beautiful inside with beautiful galleries and a baroque altar. Entry is free or you can pay to go inside the dome for a fantastic view of the city.
Next, visit the Bruhl Terrace. Once a city wall, it stretches about 1,640 feet (500 meters) along the Elbe and is a great place to stroll. Here you will find the Albertine, an art museum that houses works by masters such as Goya, Degas and Max Lieberman.
From here, take a 10-minute walk to Semperpere, home to the Dresden Orchestra, the Saxon State Opera and the Semperper Ballet. You can a excursion beautifully decorated interior – or even buy tickets to attend the show!
Your next stop is the nearby Zwinger, a museum that houses the Royal Cabinet of Mathematical and Physical Instruments and the Chinese Collection. Take time to stroll outside and marvel at the fabulous Baroque architecture, considered among the finest in Germany.
Before lunch, visit the Fürstenzug, or 'Procession of the Princes', a 335-foot (102-meter) wall depicting dukes, electors and kings of the House of Wettin, and other important cultural figures. Made up of 25,000 Meissen Porcelain tiles, it luckily survived the bombing in 1945.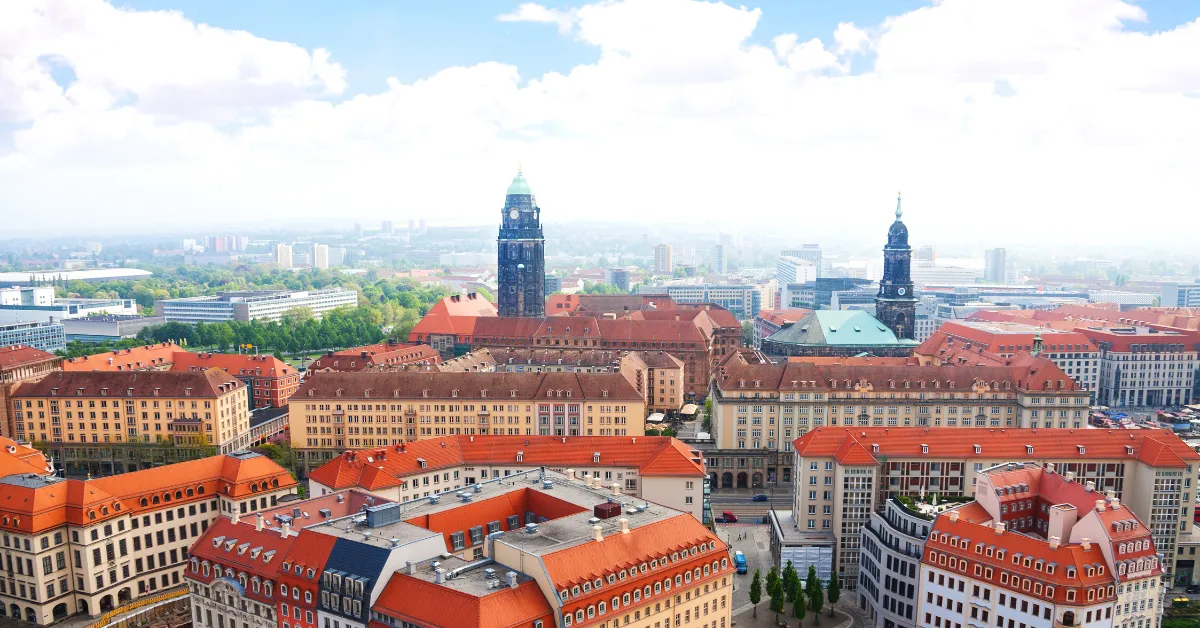 Afternoon
After stopping for lunch at the famous Ladencafé aha, it's time to head to the Grosser Garten, a 20-minute walk away. Open to the public since 1814, this beautiful garden was originally designed in the French Baroque style.
It is home to the Sommerpale – one of the oldest Baroque palaces in Germany – along with the Dresden Zoo and Botanical Garden.
Walk outside the park to find the German Hygiene Museum. Established in 1912, it is much more interesting than it sounds and has exhibits related to health and medicine.
Here you can see the famous Glass Woman and a sensory children's museum with lots of interactive activities.
To finish off the afternoon, walk to the Altstadt to visit the Residenzschloss, one of the city's main attractions. This former Royal Palace is one of the oldest public museums in Europe and has some fantastic exhibitions.
Here you can see everything from medieval weapons to the fascinating Turkish Chamber, where the original tent was built.
The museum also houses the historic green warehouse and the new green warehouse, both of which are filled with jewelry collections and the Dresden State Art Collection. Here you can see treasures including beautiful tailoring, amazing masterpieces and original court costumes.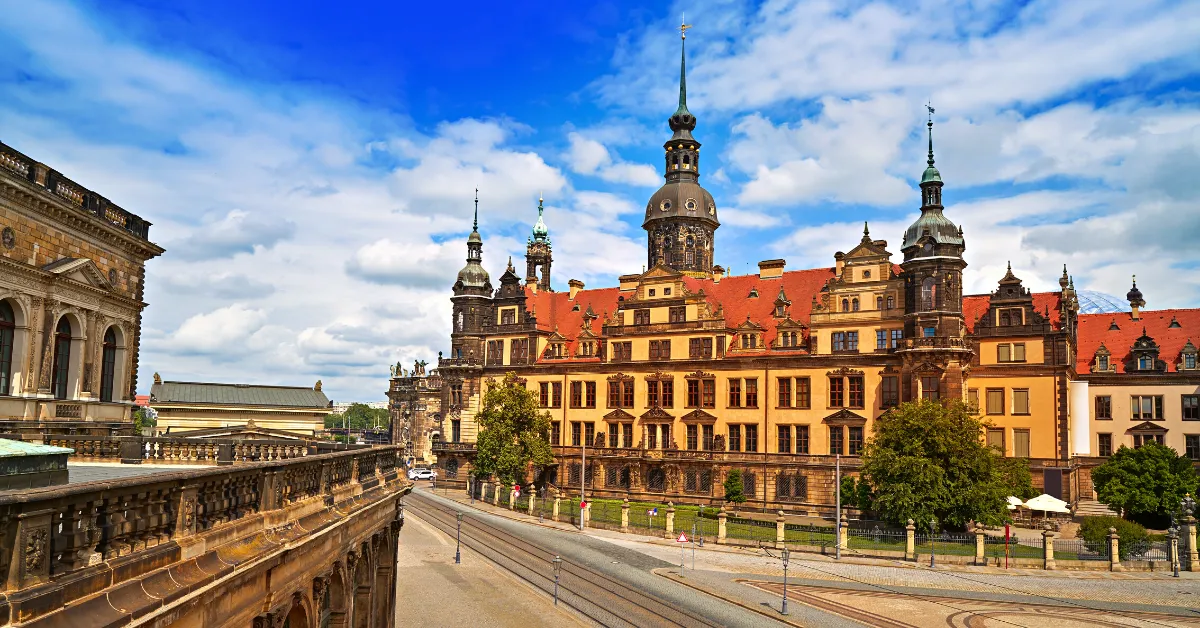 evening
When the day comes to an end, why don't you enjoy a Sunset Paddle Cruise on the Elbe River? This 3.5-hour experience will help you enjoy Dresden from a completely new perspective, crossing the city's 4 bridges and beautiful castles.
Although not included as part of the trip, food and drink can be purchased onboard so you can relax, eat and watch the world go by.
---
---
Day 2
The second of your two days in Dresden will be spent in the city's New Town and then in the neighboring city of Meissen with its legendary Ceramics Museum and castle.
In the morning
After a morning cappuccino and a taste of local life in the Neustadter Marktal, your first stop today is the Garnison Kirche Saint Martin. This beautiful church is definitely worth a quick visit with its beautiful stained glass windows and interesting architectural features.
From here, take a short walk to the Militärhistorisches der Bundeswehr – Dresden Military Museum.
This impressive building is modern inside and out, offering 4 floors of exhibitions with an unparalleled view of the city from the 5th floor. You don't have to be a military history buff to find this massive museum interesting, as there is a very strong and sobering emphasis on the human side of war.
You can spend your entire morning here (there's definitely enough to see!) or you can instead take a 10-minute walk to Albrechtsberg Castle.
You cannot enter the Castle unless you are part of a group, but you are allowed to walk in the garden. It provides beautiful high views of the Elbe.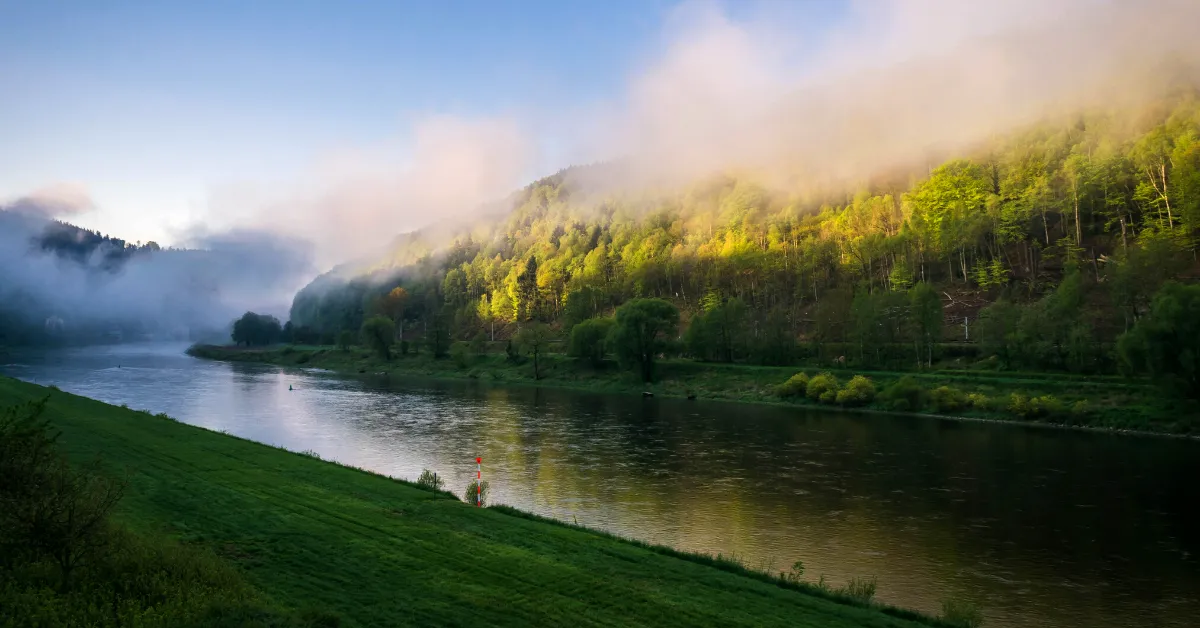 Afternoon
Seeing the best of Dresden in 2 days gives you time to travel to the city of Meissen, just 16.8 miles (30 km) west.
It can be reached by S-Bahn from Neustadt station in about 1.25 hours. Get off at Meissen-Triebischtal station so you can visit the city's main attraction – its world-famous Chinese Museum.
Meissen is the oldest and largest ceramic manufacturer in Europe and the museum is absolutely fascinating! With wide windows that let in plenty of light, the collection is a pleasure to look at and has many beautiful pieces.
There are interesting workshops where you can watch educational videos and craftsmen demonstrate parts of the manufacturing process. An audio tour in English is available if required.
After visiting the museum, take a walk to the Meissen Altstadt, where you'll find cobbled streets, the old market square, and Albrechtsburg Castle. If you have time, it is worth buying a ticket to enter, as the castle is now a museum with exhibits about its history and the town.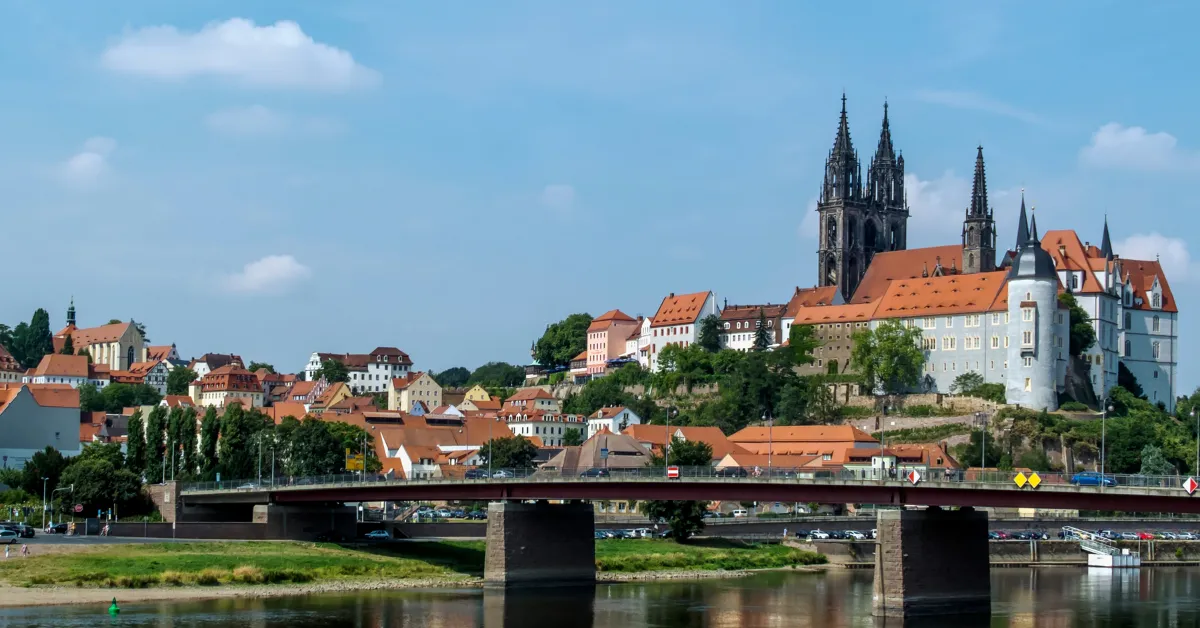 evening
A fitting end to your 2 days in Dresden is to experience typical Saxon food as it was prepared in the 18th century.
The best place to do this is at Sophienkeller im Taschenbergpalais, one of the most beautiful restaurants in town. Here you can enjoy traditional delicacies such as roast suckling pig, duck and Saxon potato soup.
While eating you can listen to music played on the lute and hear historical stories from the staff in period clothing.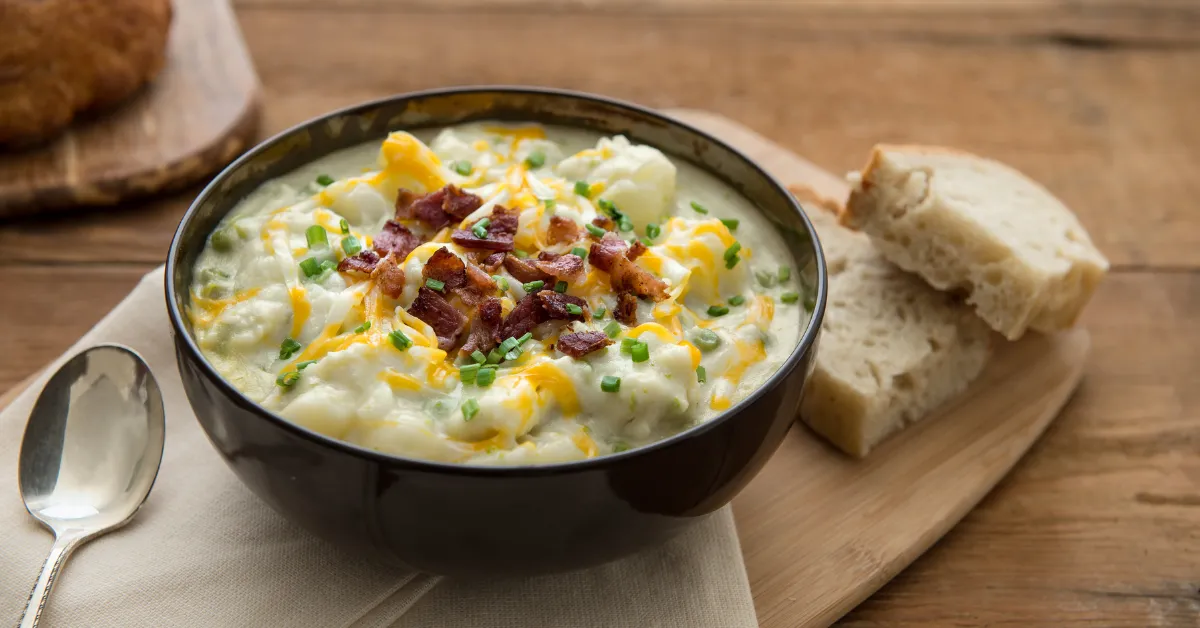 Is 2 days in Dresden enough?
As you can see, it is very easy to see the best of Dresden in 2 days, mainly because all the main attractions are close together.
But keep in mind that this itinerary is based on two full days in the city. If you arrive late in Dresden on your first day or need to leave early on the day of your flight, we recommend adding an extra night to your stay.
Where to stay in Dresden
Thanks to Dresden's relatively compact size and good transport connections, you are very free to choose where you want to go in the city. Most first-time visitors choose to stay in the Old Town, although the cost of accommodation here can be slightly higher than in the new part of town.
Here are some of our favorite places to stay.
Best budget accommodation
Hostel Lollis Homestay located in the district of Neustadt, surrounded by many lively cafes and pubs. Rooms are brightly furnished and individually decorated, with free WiFi available throughout.
There is a fully equipped communal kitchen with free tea and coffee, laundry and linen for hire.
Rooms available include singles, doubles, dormitories and apartments. There are several free events, including a barbecue night, and Neustadt train station is only 15 minutes away.
Best mid-range accommodation
In a prime location just a few steps from the Frauenkirche, INNSiDE by Melia Dresden accessible to all other Old Town attractions. The modern style rooms are elegantly decorated and have air conditioning, rain shower and toiletries.
There is an excellent wellness area with 2 saunas, a steam bath and a fitness studio, as well as the VEN restaurant, which serves German and international cuisine. Cocktails are served at the TWIST bar, or you can head to the Sky Bar on the 6th floor for fantastic views of the Frauenkirche.
The best luxury accommodation
Why not spoil yourself during your 2 days in Dresden by relaxing in beauty Hotel Suites in the center of the old town?
The hotel has an original baroque facade and is located next to the Frauenkirche. Soundproof rooms are decorated in 19th-century style and feature flat-screen TVs and Italian marble bathrooms.
Breakfast is available in the hotel restaurant and there is a lovely conservatory for dining in the warmer months.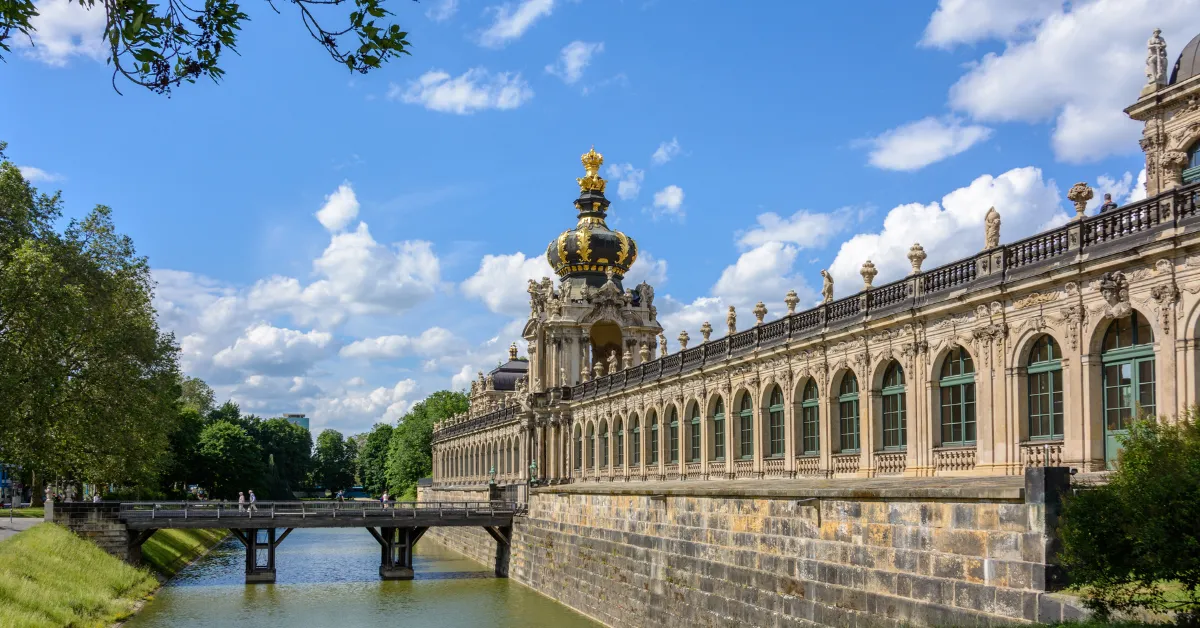 Final thoughts on this itinerary for two days in Dresden
If you're wondering what to do in Dresden in 2 days, I hope this guide has helped you plan an interesting trip. With its unique modern history and interesting mix of new and original architecture, it may be one of the most interesting cities in Europe.
Traveling to Germany soon? Read one of the following instructions: