In Japan, on the island of Kyushu, a 5th degree volcano erupted. Sakurajima is located at an altitude of 1117 meters and is the most active volcano in Japan.
It is relatively recent in geological history, having been formed by a big bang about 22,000 years ago.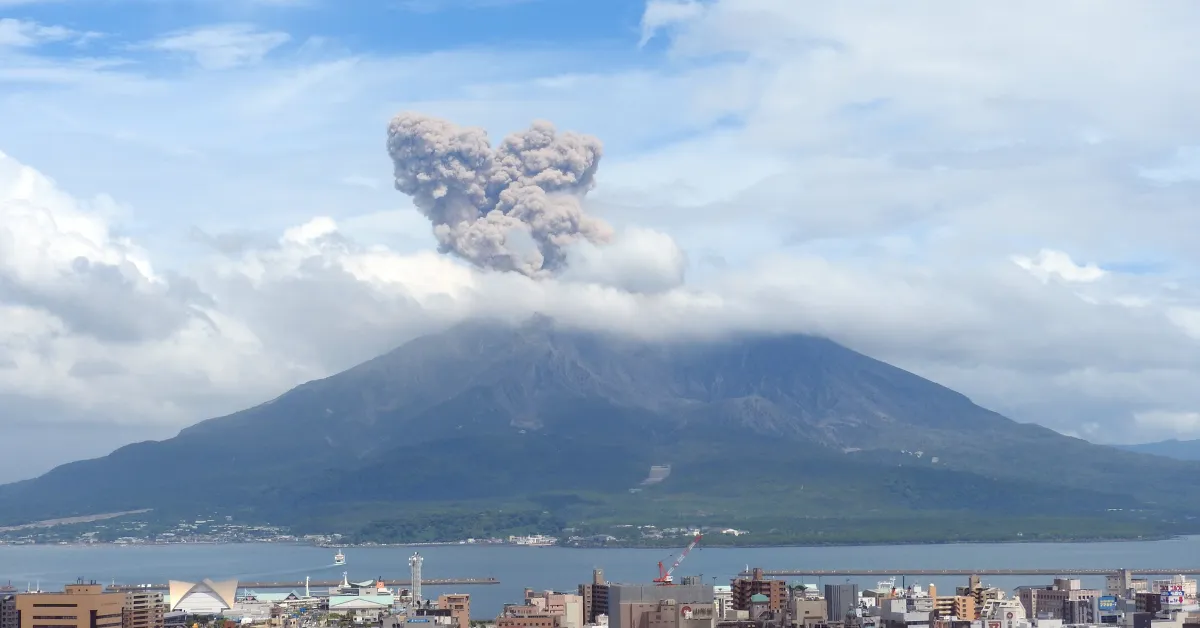 The fact that Sakurajima erupted is nothing new. In 2015, the peak reached more than 1,200 eruptions in one year.
However, this eruption caused a level 5 alert – the highest alert – to be put in place. Volcanic rocks tumble down about 2.5 kilometers from Sakurajima, and photos show a red haze around the summit.
The volcano is spewing out a thick cloud of ash smoke, but there have been no reports of injuries or damage so far, and we hope it stays that way.
The city of Kagoshima is spread out and most of its inhabitants are safe from the smoke and lava of the volcano. However, some residents live 3 kilometers from the volcano, and there have been calls for the evacuation of these citizens.
The alert levels for volcanoes are as follows:
Level 0

– calm or without alarm

Level 1

– low level of volcanic unrest

Level 2

– moderate level of volcanic unrest

Level 3

– high level of volcanic disturbances

Level 4

– dangerous explosion

Level 5

– a dangerous explosion continues
Sakurajima translates to "cherry blossom island" and has had two significant eruptions since 2016. The island on which it is located – Kyushu is located off the coast of Japan and is one of its southern islands. Kyushu is known for its stunning nature, from roaring waterfalls to towering peaks, and covers an area of ​​over 36,000 square kilometers.
There are six major cities on the island, including Kagoshima, which was affected by the eruption. More than 10% of Japan's population lives in Kyushu, totaling about 13 million people.
Outside of Kyushu, the rest of Japan remains unaffected, so if you've booked a trip to the other side of the world, you don't need to hit the cancel button.