Wonder what 2 days in Granada does it seem
The Andalusian city of Granada in the foothills of the Sierra Nevada mountains is home to the Alhambra, one of Spain's most famous attractions.
PSSST. Your travel medical insurance can now cover COVID-19!
If you take SafetyWing Nomad Insurance, it is covered like any other disease. I have been using it since 2019 and I can assure you that it is the best solution for nomads like you and me.
But this beautiful place has much more for its visitors.
Rooted in Moorish culture, it has a fascinating history and beautiful architecture, with charming narrow streets and hidden gardens. There's an atmosphere with bustling sidewalk cafes, lively tapas bars and a really great culinary scene.
If you're planning a short trip to the region, you might be wondering what to do in Granada in 2 days. So we've done all the work for you and put together this handy and comprehensive itinerary.
Here you'll find our suggestions for the best things to do each morning and afternoon of your visit. We've also shared our recommendations for some of our favorite places to eat and stay in Granada, with ideas to suit every budget.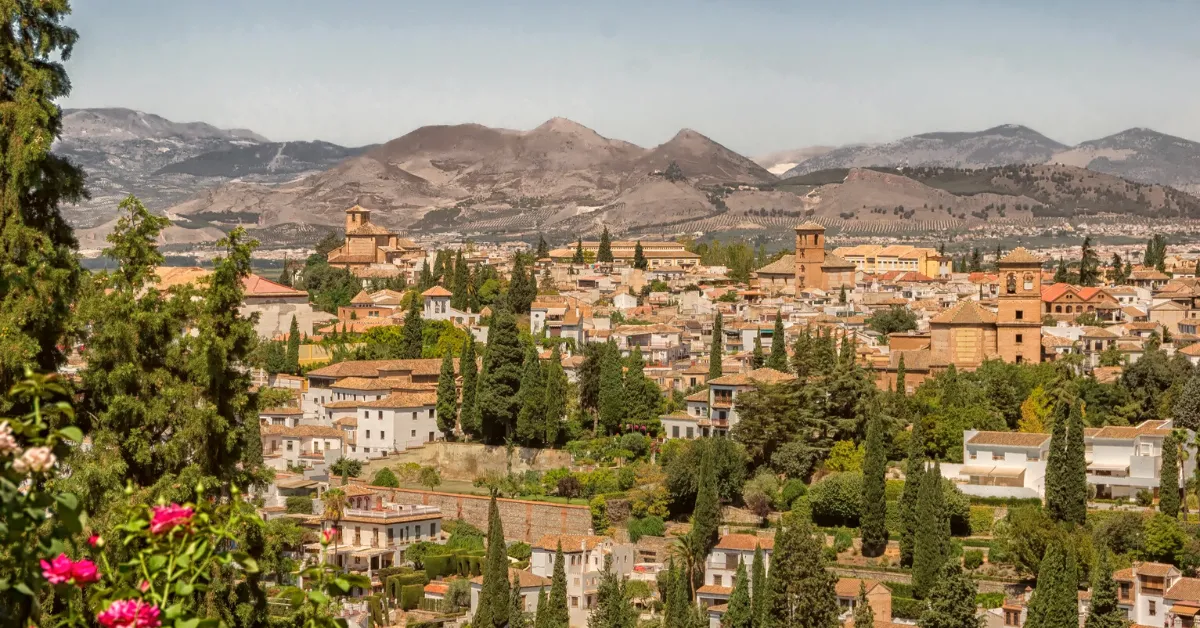 Day 1
On your first two days in Granada, you'll visit its famous Alhambra and then explore more historic gems in the city center.
In the morning
Start your day with breakfast at Oteiza Coffee, Carrera del Darro 25. The location is beautiful, the menu imaginative and the coffee outstanding!
Coffee in Granada is often served in a glass instead of a cup. Some of the most popular choices here are cafe solo (black coffee), cafe con leche (a 50-50 mix of milk and coffee), manchada (milk with less coffee), or cortado (more coffee with less milk).
Just a 20-minute walk from here takes you to the Alhambra, the jewel of the city and its most famous monument. In fact, it's so popular that you'll need to book your ticket in advance – months in advance if possible.
You can explore this interesting site alone or book a trip.
Many visitors find that a guided tour is the best way to experience this attraction, as it allows you to better understand what you are seeing.
Once a walled fortress, the Alhambra became the seat of Granada's Nasrid emirs. Most of what you will see dates back to the 13th and 14th centuries, although the origins are much older.
Inside the palace are two museums – the Museo de la Alhambra, which is filled with Moorish artifacts, and the Museo de Bellas Artes, which contains works of art from the 15th to 20th centuries.
Among its many features, you can also see the remains of the site's original fortress, the Alcazaba, and the Palacios Nazaríes in the center of the complex.
Generalife, the summer residence of the Nasrid rulers, is connected to the Alhambra. The gardens are simply beautiful, with glorious flowers, ponds, ponds, paths and fountains.
Although the palace has undergone many changes over the years, the gardens retain their original design and are some of the oldest in Andalusia.
After a full morning exploring this historic site (and working up an appetite!), why not try one of the many Arabic restaurants for lunch?
Offering everything from Lebanese felafels to Moroccan tagines, they're usually very reasonably priced and a great way to experience Moorish culture in the city.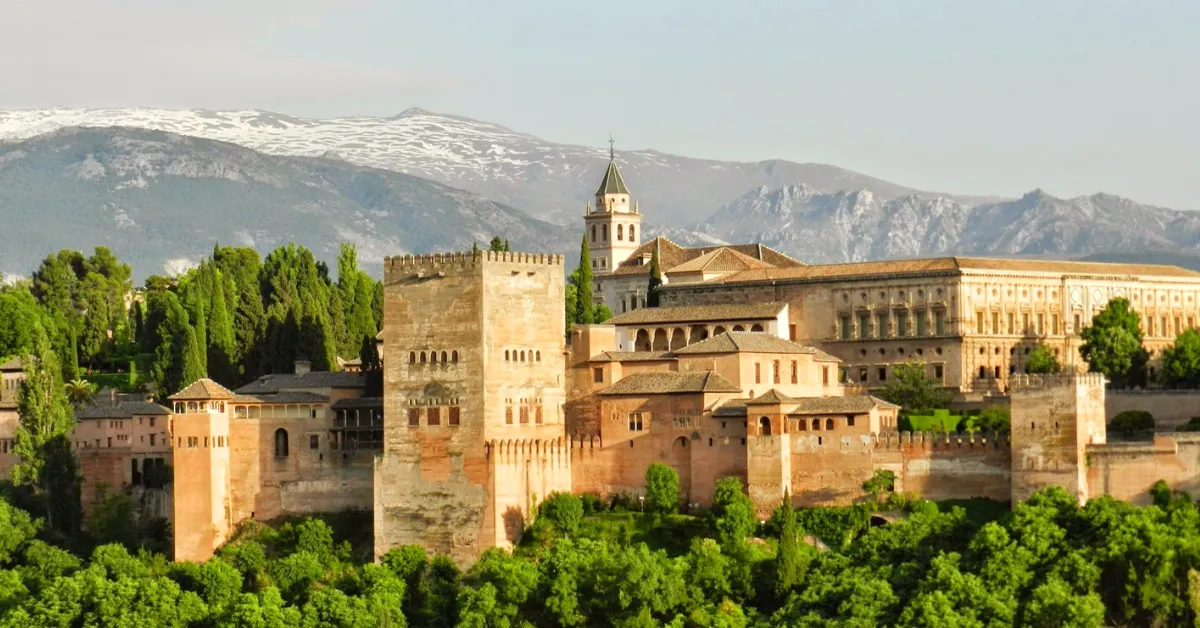 Afternoon
Or Book a walking tour or just go there to see some of the other highlights of the city.
One of the main attractions is the Cathedral. If you're expecting a typical dark and gloomy European church, Granada's version – with its beautiful, bright white interior – will surprise you!
Built in the early 16th century in Renaissance and Baroque styles, it is the second largest church in Spain.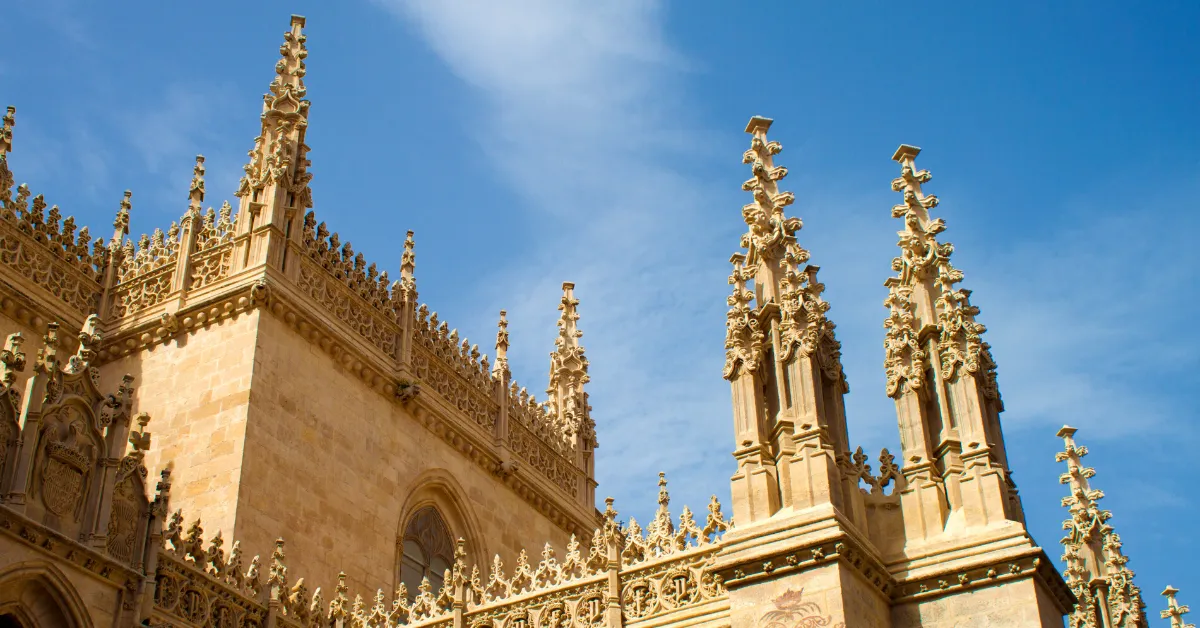 Another "must see" on your weekend in Granada is the Royal Chapels, next to the cathedral. Here you can see the tombs of King Ferdinand and Queen Isabella, the Catholic monarchs who commissioned the famous Columbus expedition.
After leaving the church, take some time to explore the nearby Alcácería. This maze of winding streets has a Moorish feel and was originally the Grand Bazaar.
Now it's a great place to buy Middle Eastern themed souvenirs for your trip!
Then, go to the Monasterio de San Jerónimo, a short distance from the Cathedral. The first monastery built in Granada after the Christian conquest, it has a wonderful baroque sanctuary and a beautiful altar.
To finish the afternoon, head north to the Arab quarter of Albaicín. This UNESCO World Heritage Site has beautiful cobblestone streets lined with distinctive whitewashed buildings and is now one of Granada's most sought-after districts.
Visit the Casa de Zafra museum to see what a traditional Albaicin house looked like, then head to the Mirador de San Nicolas.
The most famous view of Granada, it overlooks the Sierra Nevada mountains, Alhambra and Generalife Gardens.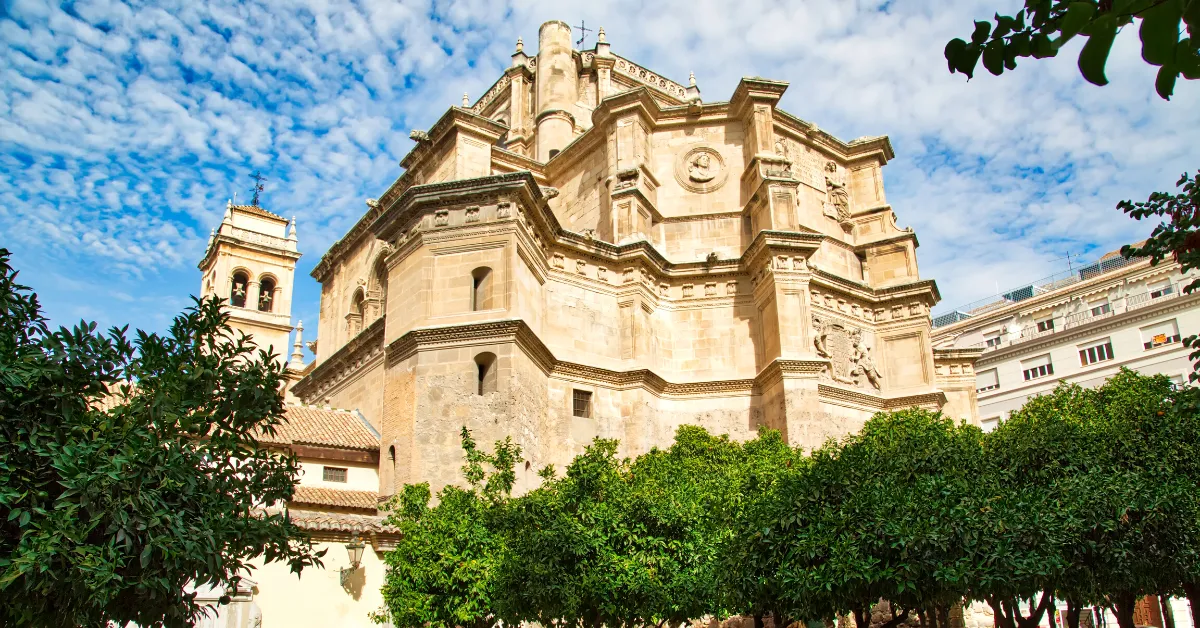 evening
Granada is famous for its unique tapas and one of the best ways to experience it is on a tapas tour!
This includes ordering a drink at the bar, which includes your tapas – then move on to another bar for the next one!
Some establishments give you a tapas menu to choose from, while other establishments just serve you what's on offer that day. The surprise is all part of the fun!
Be prepared to stand while you eat – this is typical of the tapas experience as many bars are extremely busy and tables are in demand!
Day 2
Your second two days in Granada will be spent visiting and experiencing traditional Arabic baths. You will also explore the small neighborhoods of Realejo-San Matias and Sacromonte.
In the morning
Start the day at El Banuelo on the banks of the Darro River in Albaycin.
These historic Arab baths, dating back to the 11th century, may now be in ruins, but they are worth a visit and many of the porticoes are still intact.
They represent the culture of the hammam (public baths), which were integral to Arab life – not only a place to bathe, but also a place to meet friends and socialize.
Now is the time to experience the Arabic bath for yourself at Hammam Al Andalus. Filled with arches and decorative tiles, it maintains a traditional design and is softly lit by candles and lanterns.
There are various areas to relax with mint tea, along with a number of hot and cold pools and steam rooms.
To finish your morning, take a 10-minute walk to the old Jewish quarter of Realejo-San Matias. Here you will see some interesting street art painted by the graffiti artist 'El Niño de las Pinturas' (Raul Ruiz).
It is very interesting to observe the contrast between his amazing paintings and the ancient and ruined buildings.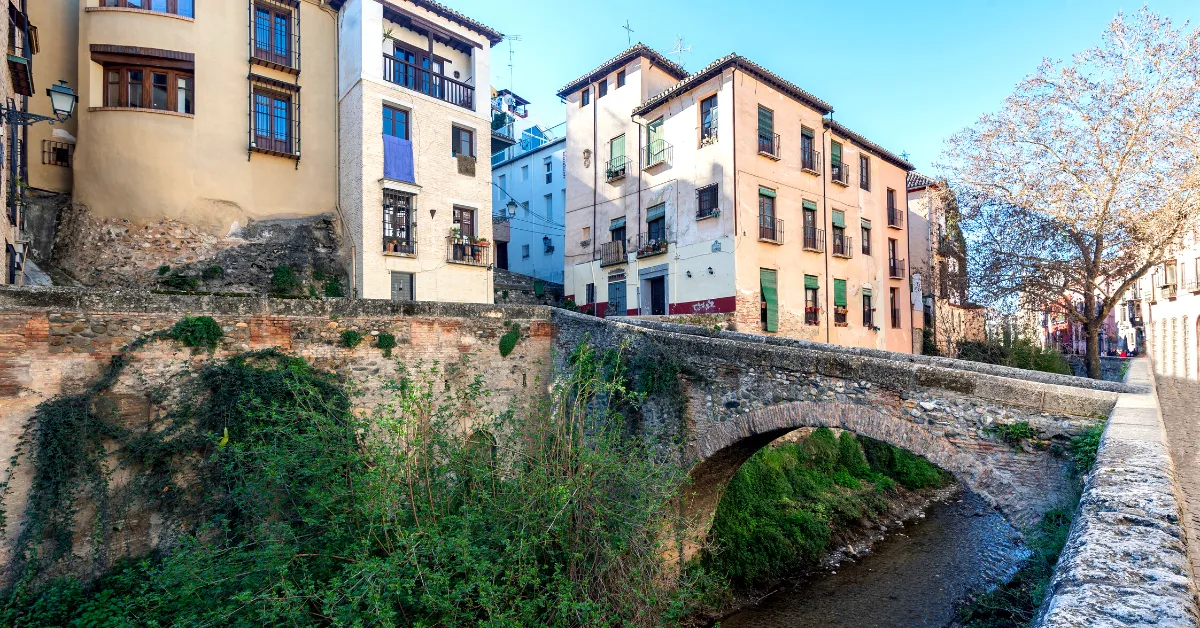 Afternoon
This is a very unique part of the city that is home to Granada's rock community and has amazing cave houses built into the side of a mountain.
The origin of Sacromonte dates back to the 16th century, when many citizens of Granada were forced from within the city walls by the Spanish Inquisition.
For a small fee you can visit some of these cave houses. While some enjoy modern conveniences such as electricity and running water, those higher up in the hills rely on communal water supply.
But it is interesting to see how these cave structures naturally enjoy a pleasant atmosphere – warm in winter and cool in summer.
Visit the Sacromonte Cave Museum to learn more about Roma's cave tradition and see locally produced crafts.
Sacromonte also has a very lively main street – Camino del Sacromonte – with bustling tapas bars.
IIf you're feeling energetic, then it's worth going to the Vereda de Enmedio. This street runs parallel to the main street below, but is less touristy and has an authentic feel.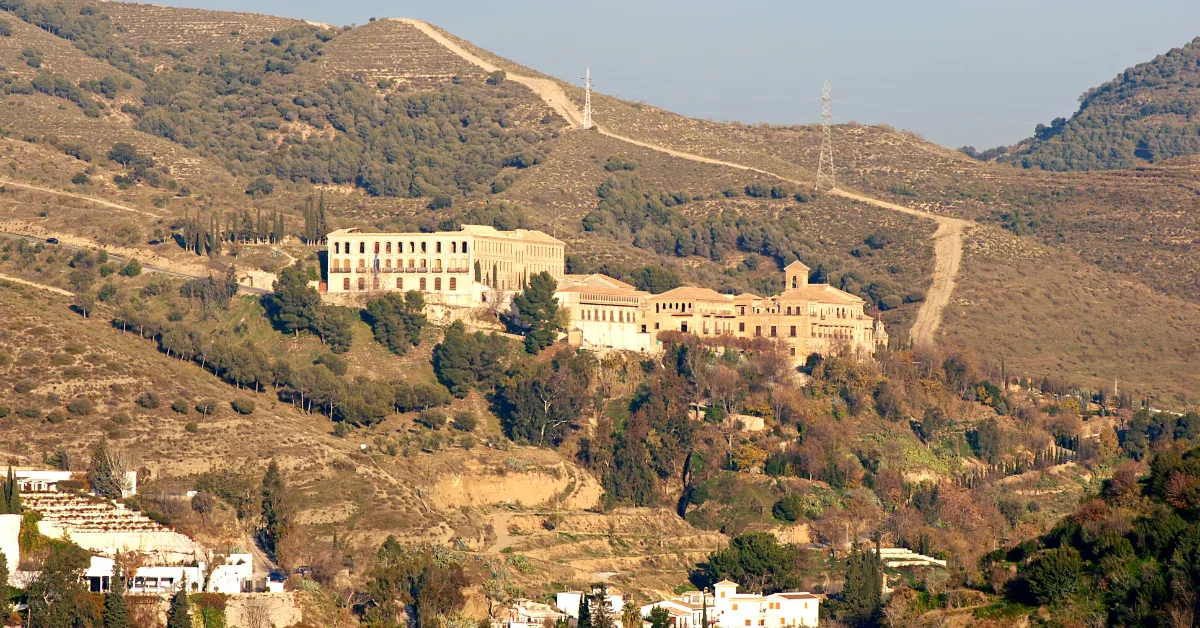 evening
Stay in Sacromonte for dinner and attend an authentic flamenco show. The region has its own unique dance form known as the Zambra, created by the Roma community of Granada.
The most popular places to watch the Zambra show are Maria la Canastera and Cueva de la Rocio. These are both traditional cave houses which make the whole experience a little more special!
---
---
Is 2 days in Granada enough?
So is it possible to see the best of Granada in 2 days?
Using this route, you can definitely see the highlights of Granada in 2 days. You will also find the right time to soak up the atmosphere of the city and get a real feel for its culture.
But keep in mind that this itinerary is based on 2 full days in Granada.
We recommend adding an extra night if you arrive late on your first day or need to leave early on your last day.
Where to stay in Granada
There is no shortage of quality accommodation in Granada. Here are some of the best places to stay in Granada.
Best budget accommodation
In Old Granada Hotel The excellent location is just 5 minutes from the Cathedral and offers a mix of shared accommodation and private rooms.
The roof terrace and solarium are great places to sit and chat with other travelers, while the rooms are brightly decorated and air-conditioned.
Best mid-range accommodation
Located in a historic building of the 16th century, completely restored, charming Hotel Casa 1800 Granada It is located in Albaycin district. It is intimate and comfortable and offers a small selection of single rooms, double rooms and suites.
Despite its central location, it has a relaxed atmosphere and serves buffet or American breakfasts.
The best luxury accommodation
If you want to treat yourself to a little luxury during your two days in Granada, then look no further. Hotel Hospes Palacio de Los Patos. The hotel is located in a 19th-century palace protected by UNESCO, a short walk from Granada Cathedral.
While the building retains its historic charm, the comfortable rooms are decorated in a modern style.
At the end of a busy day's sightseeing, you can relax in the hotel's sauna, Turkish bath or whirlpool, perhaps enjoying one of the massages or beauty treatments available.
Final thoughts on this itinerary for two days in Granada
This Andalusian city is one of the most beautiful parts of Spain to visit, whether your interest is in history or architecture, gastronomy or culture.
We hope this guide to seeing the best of Granada in 2 days has helped you plan your stay and that you have a wonderful trip.
Traveling to Spain soon? Read one of the following instructions: