Think about spending 2 days in Valencia?
Valencia is often overlooked as a tourist destination, with visitors heading to Madrid or Barcelona instead. But that's a shame, because this beautiful city – the third largest in Spain – is full of old and new attractions.
PSSST. Your travel medical insurance can now cover COVID-19!
If you take SafetyWing Nomad Insurance, it is covered like any other disease. I have been using it since 2019 and I can assure you that it is the best solution for nomads like you and me.
It has some of the most diverse architecture you will ever see – an interesting mix of Moorish, Gothic, Rococo and Art Nouveau! The historic old town is beautiful and compact, so it's easy to explore on foot.
And it has a distinctly modern side, with interactive museums housed in stunningly unique buildings.
The weather is beautiful, with an average of about 300 days of sunshine each year, and there are plenty of places to enjoy! These include 12 miles of sandy beaches, some close to the Old Town, and a spectacular park that separates the Old Town from the rest.
And if all that wasn't enough, Valencia is the birthplace of paella, everyone's favorite Spanish dish!
In this guide, we'll help you plan your 2 days in Valencia with a detailed itinerary of the best things to do. We'll share our tips for some of our favorite places to eat, as well as our recommendations for where to stay in town, whatever your budget.
We recommend to buy Valencia tourist card to save money on a weekend in Valencia.
The card gives you free city transport, free entry to public museums and discounts at restaurants and shops. You'll find it pays for itself in no time!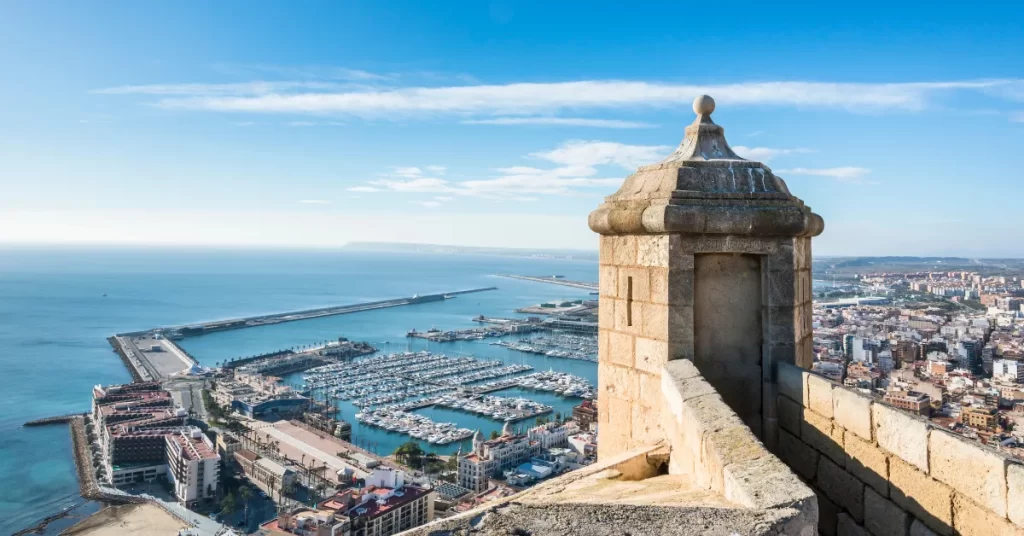 Day 1
You'll spend your first two days in Valencia exploring some of its most important cultural and historical attractions, including a stop for lunch in the city's bustling market.
In the morning
Start your day with a fantastic breakfast at Trenkat, a cozy cafe located in the heart of the city. The food is delicious and affordable, with plenty of choice, and the coffee is some of the best you'll taste in Valencia!
Then, it's just a 5-minute walk to your first attraction and the city's most famous landmark, the Valencia Cathedral.
Also known as the Church of Saint Mary, it was built in 1238 and is mainly Gothic in style with touches of Baroque and Romanesque architecture. It is very beautiful inside, with works by local artists and a stunning main altar.
In front of the building is the beautiful bell of El Miguelet, named after its largest bell, Miguel. Inside there is a spiral staircase that you can climb up to 207 steps.
It's quite a challenge, but the breathtaking view of the city from the top is worth the effort!
The cathedral's opening hours vary throughout the year and admission is €8.00, which includes an audio guide. Tickets are discounted if you have them Valencia card.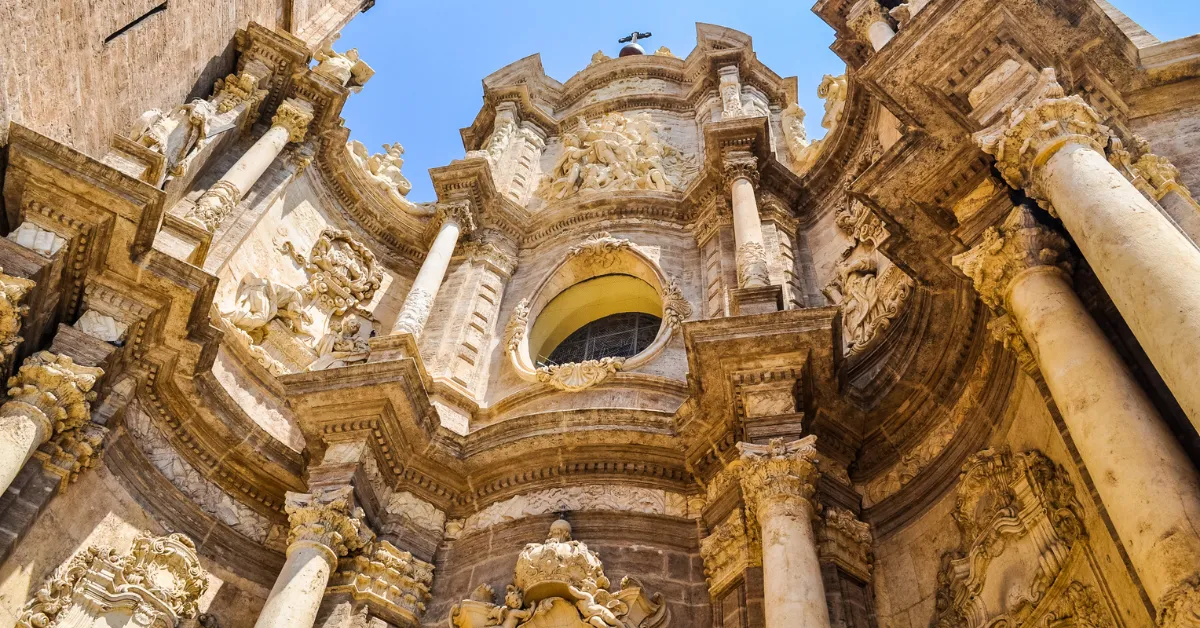 Right next to the Cathedral is the Plaza de la Virgen, one of the city's most famous squares.
Marked on one side by the beautiful Fuente del Turia (Fountain of Turia), it's a lovely place to stop for a coffee and watch the locals go about their daily activities.
There is also some exceptional architecture to admire, including the Basilica de la Mare de Deus dels Desemparat and the Palau de la Generalitat, a 15th-century Gothic palace that is now the seat of government for the Valencia region.
Just a few steps away from the square is the Almoina Archaeological Museum, the next stop on your itinerary.
Here you can see archaeological remains from various points in the city's history. These include the ruins of Roman baths and a forum, a baptistery, the apse of a Visigothic church, and part of an alcazar (fortress) from the Muslim period.
For your last stop before lunch, head to La Lonja de la Seda, just 5 minutes away. This 15th-century building, a UNESCO heritage site, was once a silk exchange and is lined with elegant rooms and halls.
Be sure to check out the Hall of Pillars and its stunning ceiling. At the time of writing, entry is free, but payment systems will be implemented soon.
For lunch, head to Valencia's Central Market, housed in a beautiful Art Nouveau building.
One of the largest markets in Europe, it has many bars and restaurants where you can enjoy local specialties. Be sure to try the Horchata Valenciana, a wonderfully sweet drink made from tiger nuts.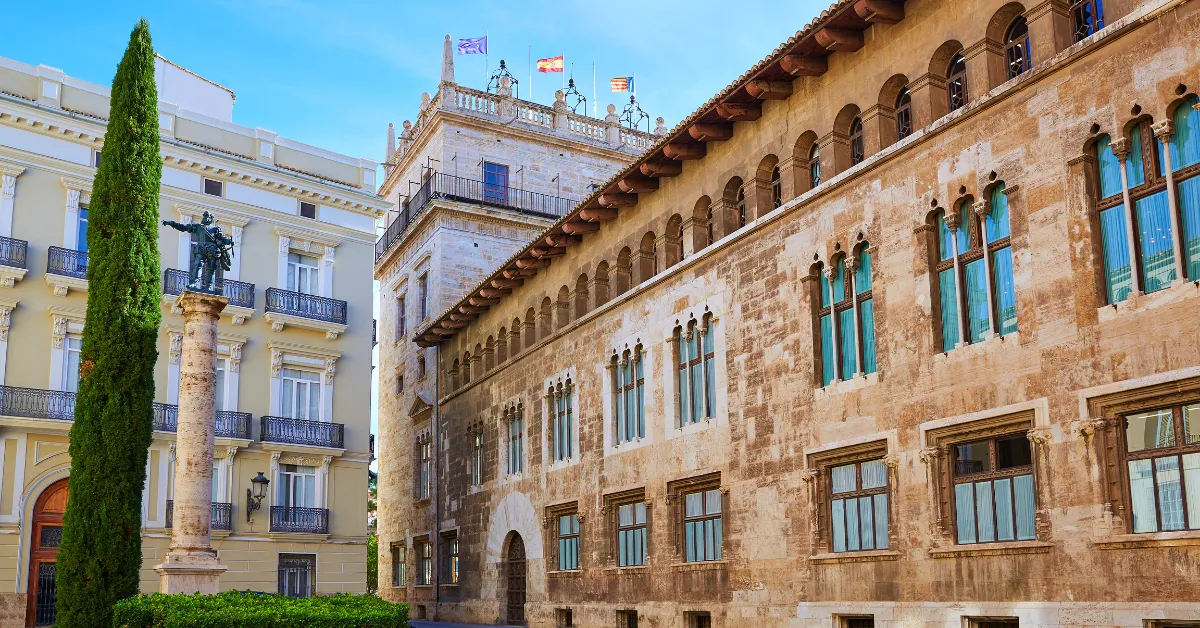 Afternoon
After lunch, take a 10-minute walk to the El Carmen neighborhood in the northwest quarter. This luxurious district is bohemian in nature, full of narrow lanes with various bars, restaurants and souvenir shops.
It's an exciting place to visit, a mix of beautiful historic buildings and modern street art. From here, make your way to the outskirts of the old town to visit the Serranos Towers.
Once part of the city walls that surrounded Valencia, they now mark the northern entrance to the old city. For a fee (currently €2) you can go to the top for beautiful views of the city and river.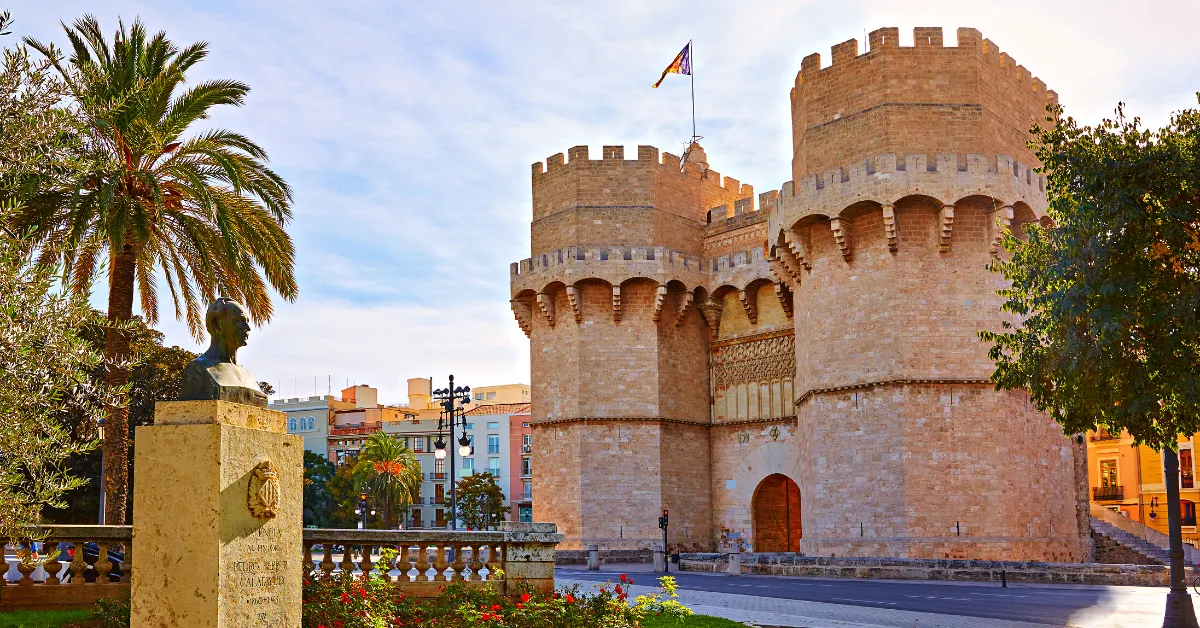 Now it's time to head south and visit the Plaza del Ayuntamiento. Popular with locals, this bustling square is dominated by a neoclassical hall and is also home to the city's Central Post Office.
Be sure to pop in to see it – it's gorgeous inside, with sweeping staircases, columns and a glass domed roof.
At the end of the afternoon, head south a few minutes to visit the Bullring of Valencia. Bullfights are held here only once a year, but the main attraction is the arena itself.
Its design was built between 1850 and 1859 and was inspired by Roman architecture, especially the Colosseum. To learn more about Valencia's heritage, visit the nearby museum.
evening
Your weekend in Valencia will not be complete without experiencing the beauty of flamenco dancing. The best place to do this is at La Buleria on Carrer del Bisbe Jaume Pérez, a quaint and intimate restaurant serving fine Mediterranean cuisine.
Day 2
On the second of your two days in Valencia, you'll see the modern side of this diverse city, then experience some of its natural attractions.
In the morning
Ciudad Artes Ciencias is considered one of the 12 gems of Spain, this cultural and architectural complex is a tourist attraction in Valencia. It consists of four sites located in ultra-modern buildings on the former bed of the Turia River.
You can pay for entry to each location separately or buy combined tickets for a reduced price.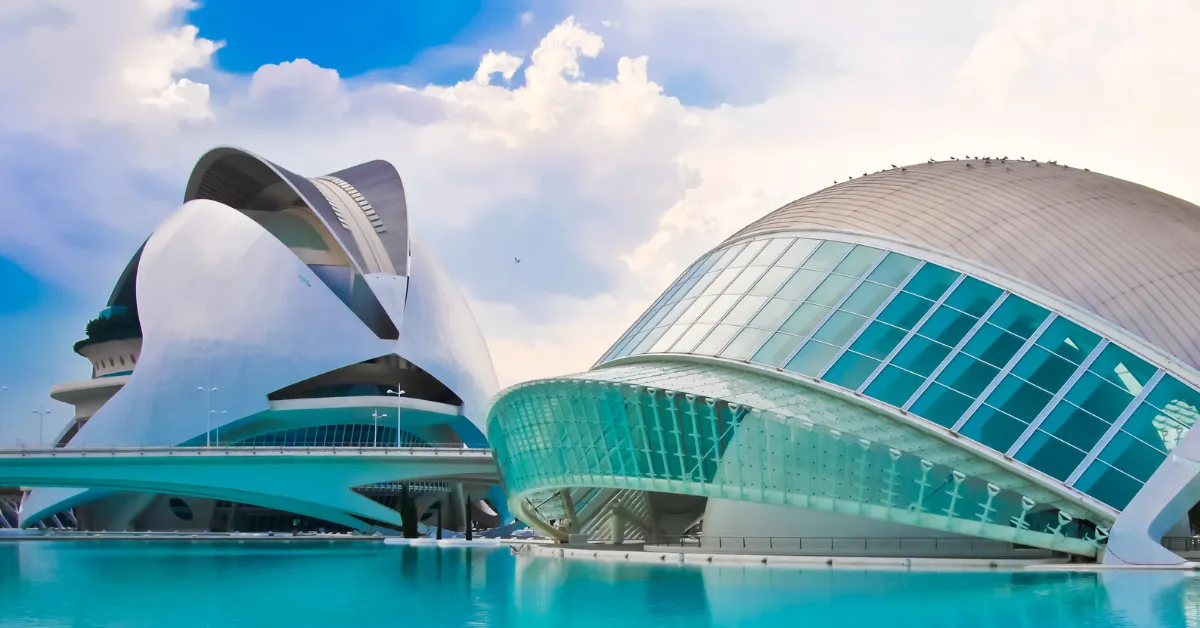 Museu de les Ciències Principe Felipe is a modern interactive science museum. It's a "hands-on" experience perfect for both adults and children, where you can learn everything you want to know about technology, science, and the evolution of life.
Hemisfèric is the entertainment center of the complex, with a 3-in-1 IMAX cinema, a laser show and a planetarium. The eye shape of the building is designed to represent the wise eye, giving you 900 square feet of screen to see!
Palau de les Arts Reina Sofia is the complex's opera and performing arts center. It has a unique avant-garde design and you can take a guided tour to learn more about the architecture and see the grand stage of the building.
The final building is L'Oceanogràfic, the largest aquarium in Europe. It is home to the only beluga whale family in Europe and contains more than 500 marine species.
You can walk through Europe's longest underwater tunnel and see fish swimming around you, as well as see penguins, walruses and other creatures.
Afternoon
Be sure to spend some time in the Jardin del Turia after leaving the City of Arts and Sciences. The former bed of the Turia River, which once ran through the city, is crossed by bridges and a lovely place to stroll or sit and relax after a busy morning!
There is a large playground for children and bicycles, segways and tandems can be hired.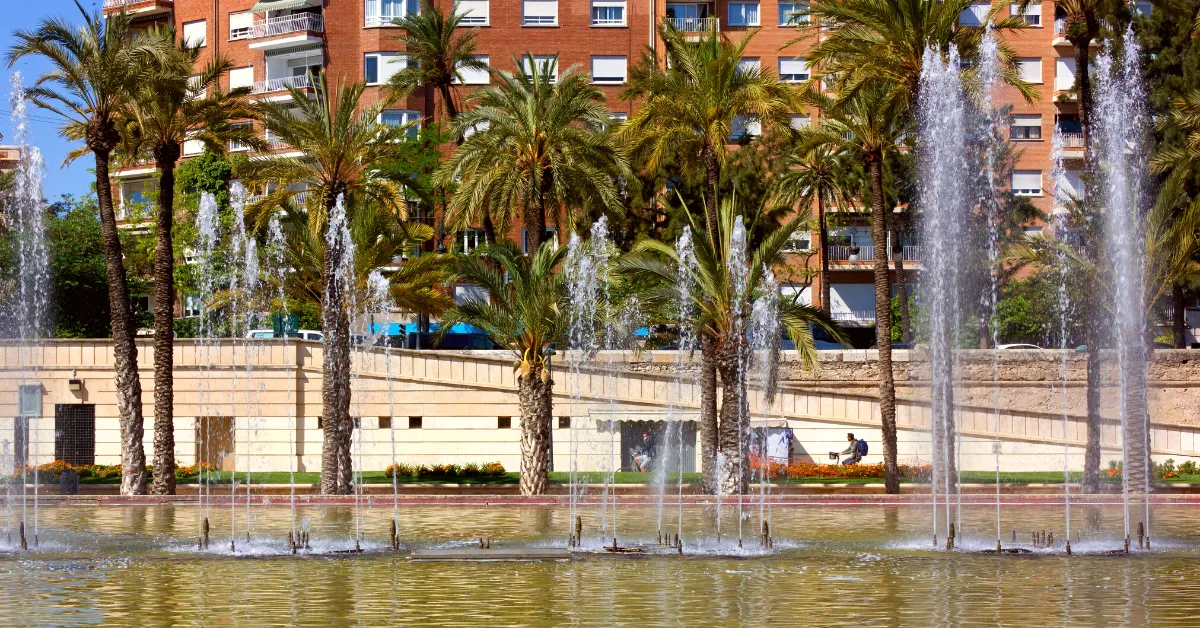 After seeing all the sights of Valencia in 2 days, the best way to end it is to go to the beach. Playa de la Malvarrosa is the most popular, one kilometer long and just a few minutes from the old town by bus.
In addition to relaxing on the sand, you can enjoy a drink at one of the many beach bars. You will also find plenty of play equipment for the kids.
evening
Paella originated in Valencia and the best place to enjoy it in town is at Tasquita Del Mar, an authentic gem near the cathedral. The service is great, the drinks are affordable, and the traditional rabbit and chicken are exceptional.
---
---
Is 2 days in Valencia enough?
If you are wondering what to do in Valencia in 2 days, you can see from this itinerary that you can easily cover all its main attractions.
But it's important to remember that you need two full days in the city to see and do everything. If your arrival time is late in the day or your departure time is early, we recommend adding an extra night to your stay.
Where to stay in Valencia
Valencia is relatively cheaper to stay in than some of Spain's other major cities, and it's easy to find suitable accommodation, whatever your budget.
Best budget accommodation
Hostel in River offers excellent value for money, especially given its fantastic location next to Turia Gardens and just a few minutes' walk from the cathedral. It has a mix of private rooms and dormitories, with shared bathroom facilities and a spacious common room.
There is a cafe for breakfast and vending machines for drinks.
Best mid-range accommodation
In Casual de las Artes Valencia ideally located for exploring Valencia, located between the old town and the architectural complex of the City of Arts and Sciences.
Rooms are spacious and air-conditioned, with a minibar, flat-screen TV and private bathroom. The decor throughout the building is stylish, with reproductions of famous works, and the hotel even has a pool, which is a real bonus at this price point!
The best luxury accommodation
Five stars Hospes Palau de la Mar is one of the most elegant hotels in the region. This 19th century building has a great location just 10 minutes from the city center and a great spa to relax in after all the sightseeing!
There is also a delicious restaurant serving traditional Valencian cuisine made from local produce.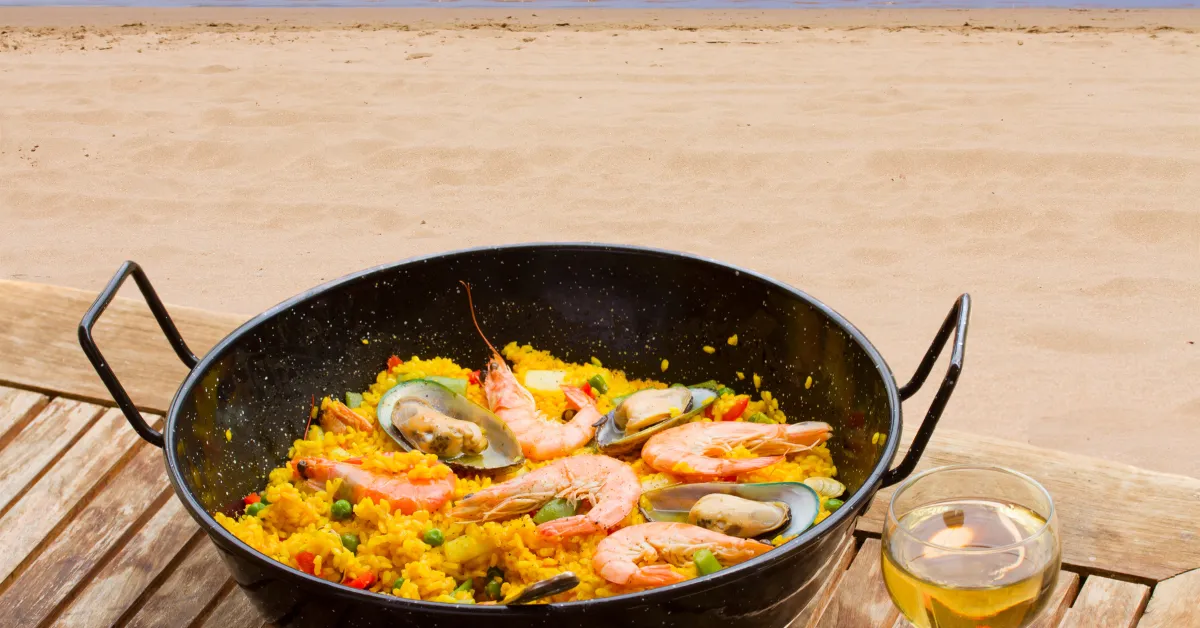 Final thoughts on this itinerary for two days in Valencia
I hope this guide has helped you plan your 2 days in Valencia. While the city is full of things to see and do, its compact size makes it easy to see the best attractions even on a short trip.
Have a great time and enjoy every moment of your stay!
Traveling to Spain soon? Read one of the following instructions: